Written by Michael Auliso and republished here with his permission.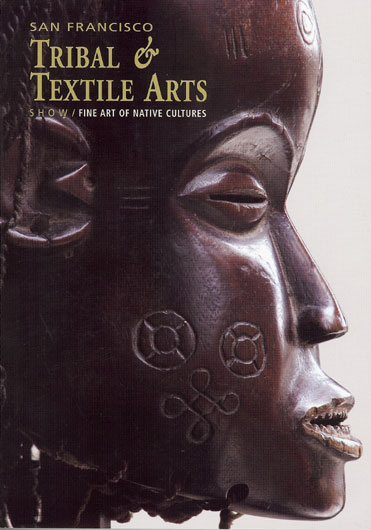 The market still has a faint heartbeat but could be on "life support" if this decline drags on. With few exceptions, this year's show review is virtually a carbon copy of last years (2009 review). As an insider, the buyers were largely absent again resulting in no discernable improvement in sales over last year. In fact some dealers would tell you it is even worse. Sadly, the market remains deeply depressed. As if we required further confirmation, the New York Tribal show was cancelled because of inadequate dealer participation; direct fallout from poor sales in San Francisco. The market may take years to recover as long as the unemployment rate hovers around ten percent and could take a long time to return to its former level.
This year the Caskey Lees show promoters agreed to an arrangement with show promoter Kim Martindale to hold the annual Marin Show "Art of the Americas" the same week as the San Francisco Tribal show. The Indian show typically happens the week following the Tribal Show. The idea was to add synergy to both shows but mainly to help aid the ailing Art of the Americas show increase its attendance. It was billed as one tickets grants access to two shows totaling 200+ dealers. Although a good idea in theory, nobody seemed pleased. There were already so many events happening during "tribal week" that having a whole other show plus a Bonhams auction equaled a diluted market (for a list of all the events which took place go to: Arte du Monde Sf).
Dealers who used to exhibit or shop at the Marin show the following week were unable to because they were set up at the tribal show. Consequently, dealer participation and attendance suffered at the Marin show. The obvious solution would be to move the "Art of the Americas" show next door to the Tribal show in the Herbst Pavilion in Fort Mason Center. In short too much was happening and you would have had to clone yourself to take it all in.
Attendance seemed down this year as well. There was a notable decline Saturday evening with largely vacant isles! Very few Europeans came this year. I can recall in 2008 and previously, Festival Pavilion would at times swell with visitors making it difficult to navigate through the isles. At times I remember exiting my booth to make room for the influx of visitors. No so this year.
One dealer told me "it was like throwing a party and nobody came". He was largely referring to those key collectors who have shifted from buying to selling. The truth is that many dealers had pieces on consignment from collectors who either wanted to sell or needed to sell because of financial difficulties.
The quality of the material, although high, was not as good as past years. That is not an easy statement to make but it is accurate. There were few breathtaking African pieces and the Indonesian material was notably weak. This year it appeared that two thirds of the Tribal dealers brought old inventory. Other dealers worked twice as hard to show fresh material. While that mix doesn't make for the most exciting art experience for collectors, it is perfectly understandable in a down market. As dealer's sales have shrunk by half or more, they're replenishing inventory at a much slower rate. That is especially devastating to the market since about two out of three sales are to other dealers. The dealers are the engine of the market and right now we're stuck in neutral. Only a few dealers sold well, largely because they brought fresh pieces and/or were selling near cost.
Just as in real estate, we've reached the equivalent of a buyers market for Tribal Art. But buyer's markets don't last forever so it is currently a golden opportunity for astute collectors and contrarian investors.
To be fair to the dealers, another explanation for the shortage of stellar pieces could be the following. When a dealer has a newly discovered great object it is often wise to hold it close to their vest and only offer it to the highest and best source. The surest way to kill a great piece is by exposing it. The show is four days long if you include opening night. So if that spectacular piece sits all that time and doesn't sell, that is a bad thing for its long term marketability. It is just a matter of perception but buyer psychology is everything. We've all heard, "we'll if it is such a great piece how come it hasn't sold?".
Photos courtesy of Amyas Naegele and Michael Auliso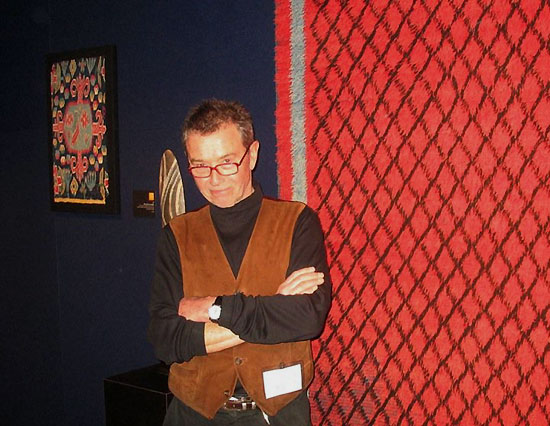 Clive Loveless (London)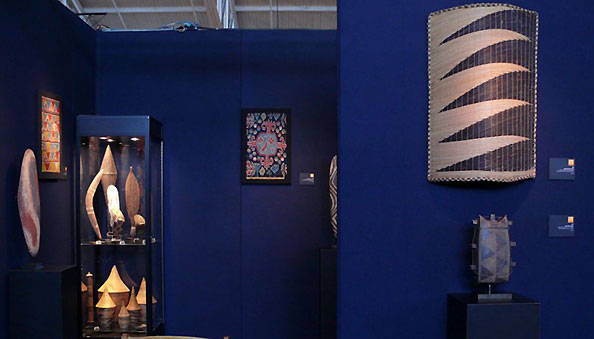 Loveless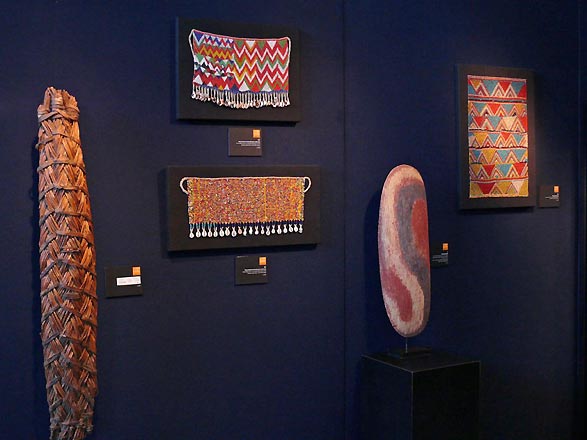 Loveless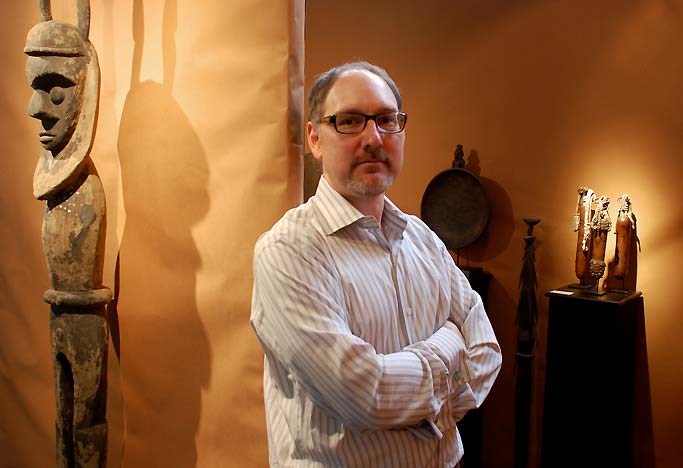 Michael Evans (Dijon France)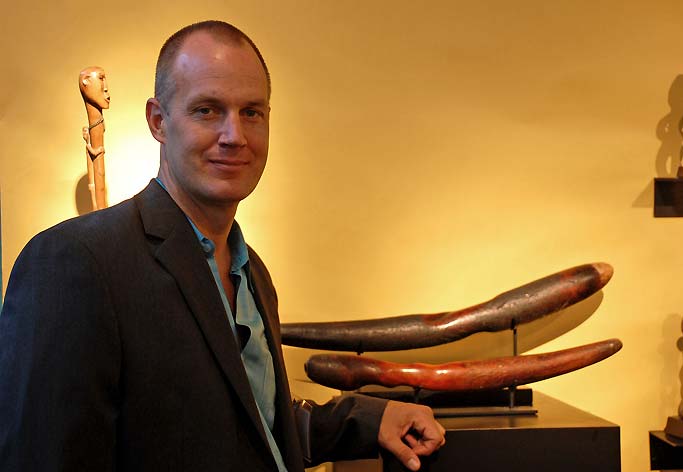 James Stevenson (Brooklyn NY)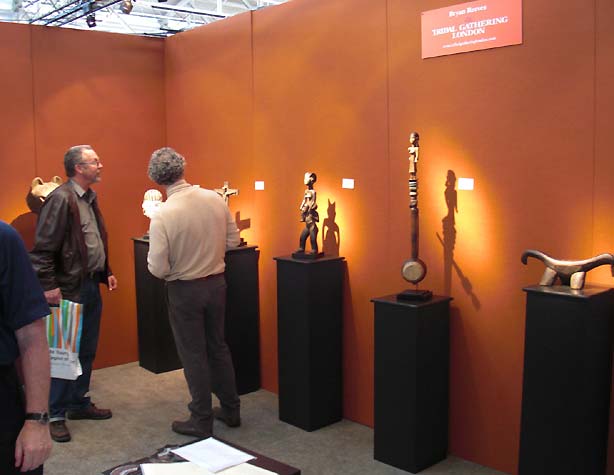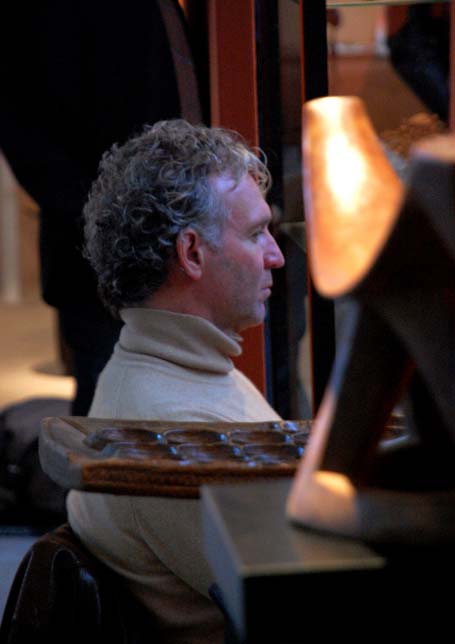 Bryan Reeves (London)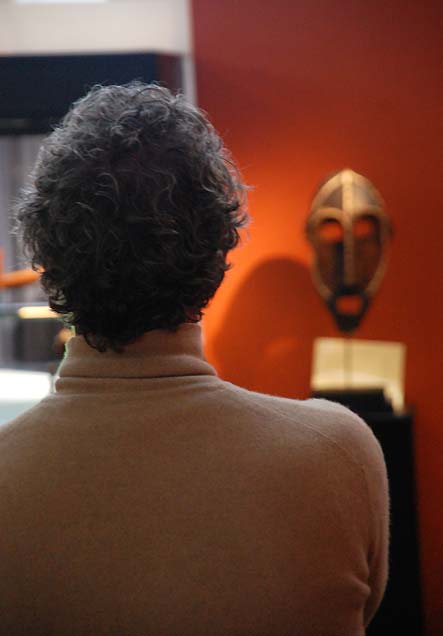 The Reeves perspective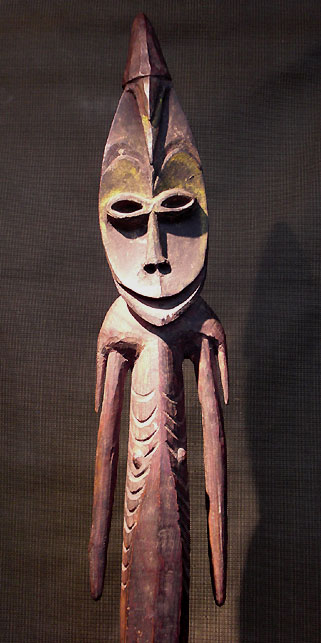 Kirby Lewis (Seattle) This Ramu figure was my favorite oceanic piece in the show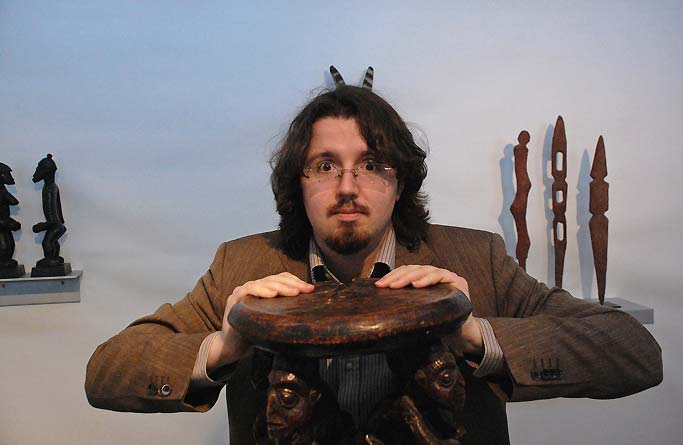 David Zemanek (Wurzburg Germany)
Cameroon Stool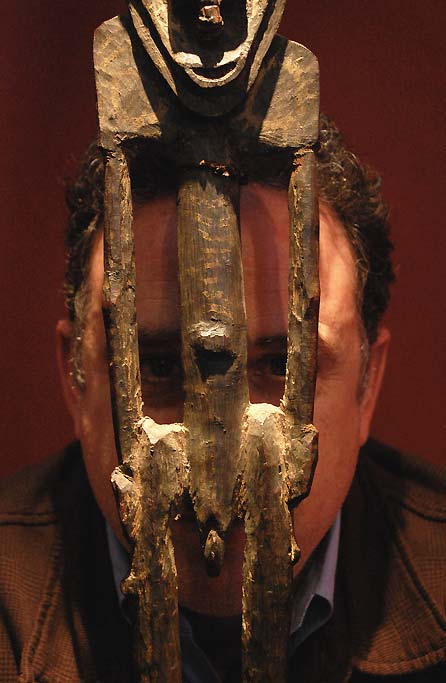 Bruce Frank (NY) Peering through the body of a New Guinea figure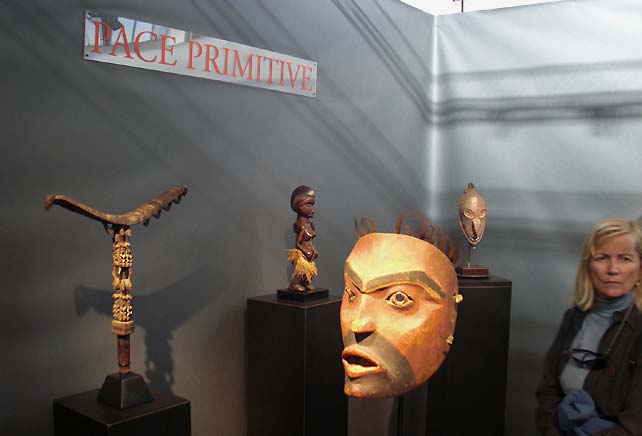 Tsimshian Mask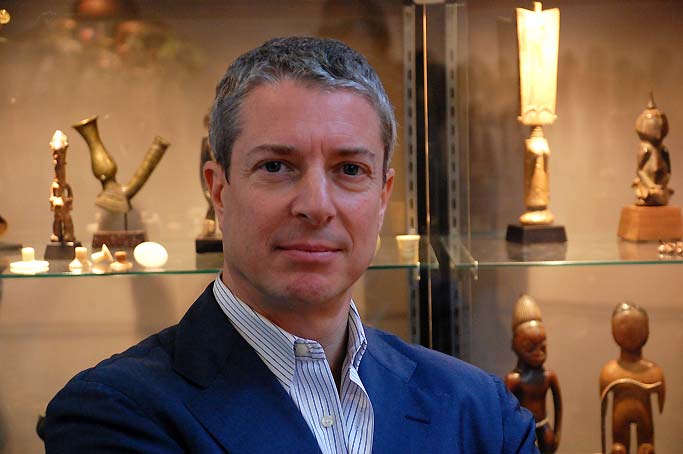 Carlo Bella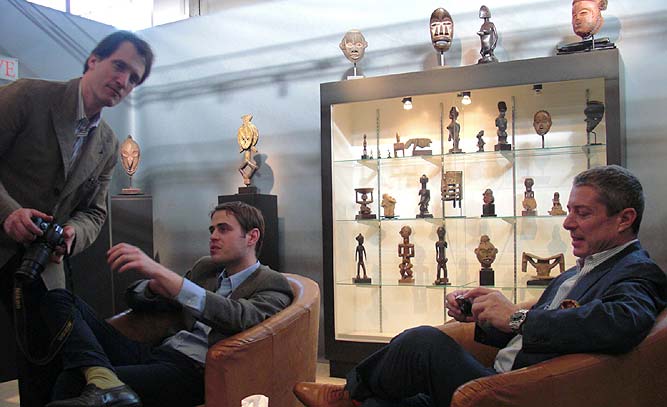 Amyas Naegele (left)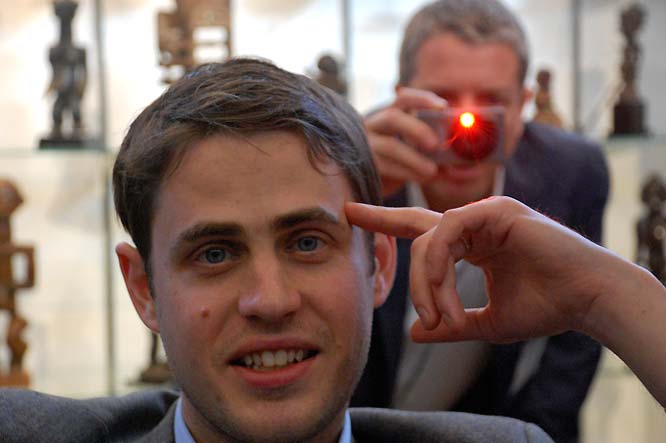 Austin Kennedy of Pace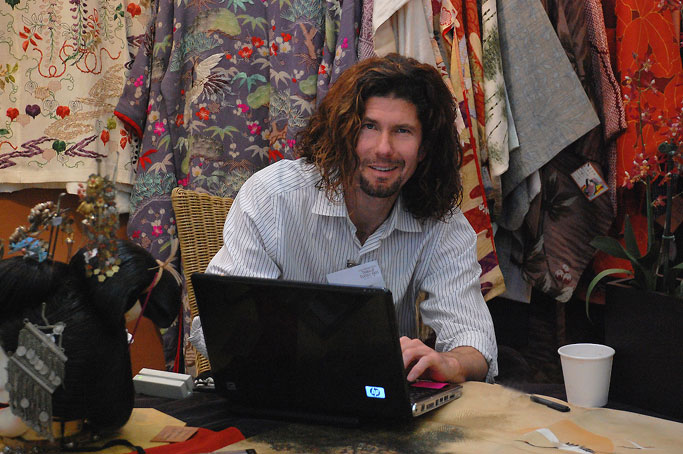 Michael Auliso (Tribalmania), Half Moon Bay CA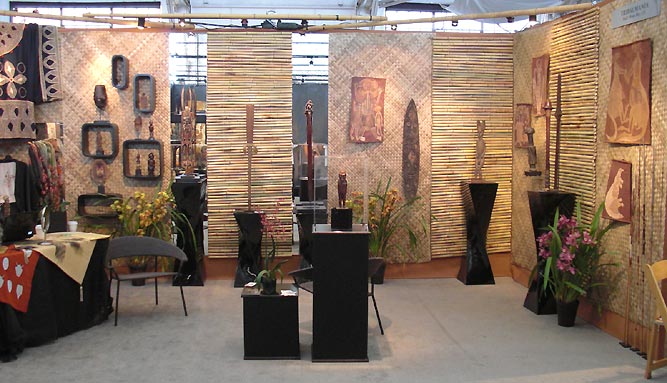 Tribalmania's themed hut-like booth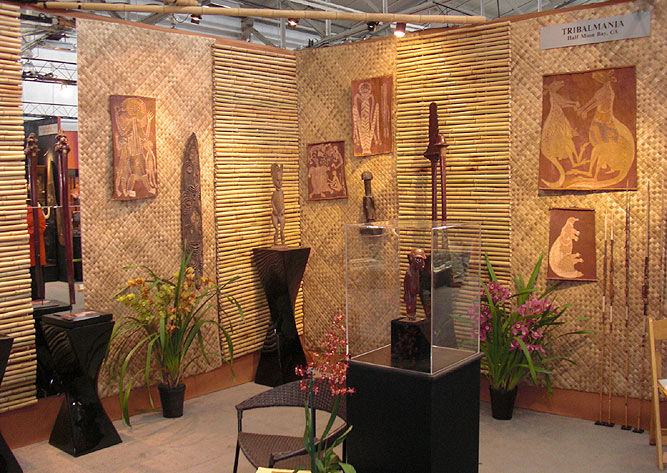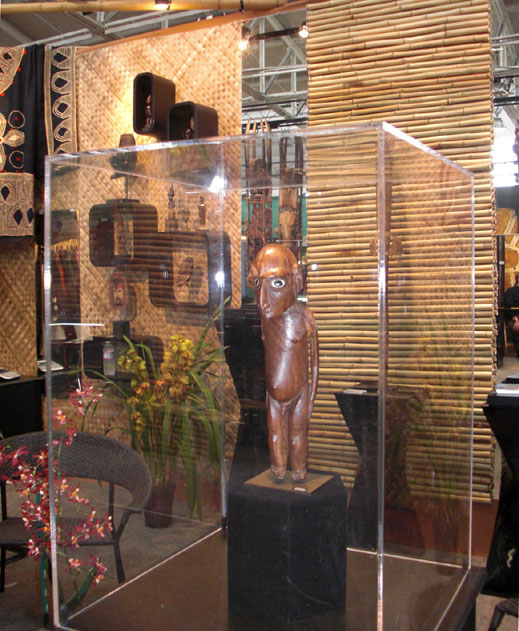 Tribalmania w/ an Easter Island Dwarf Figure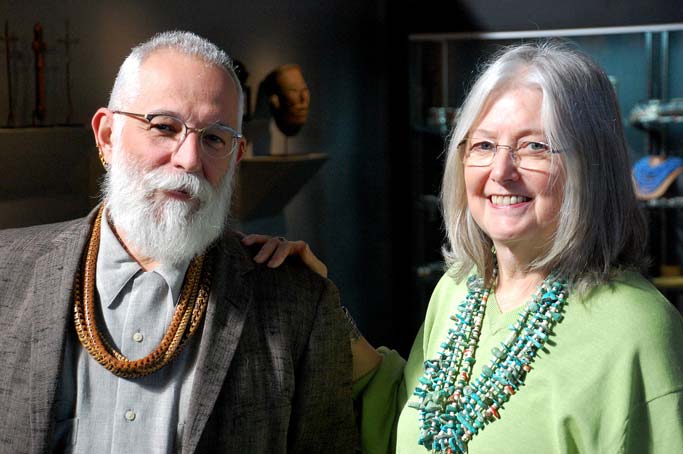 Ignacio and Croline Villareal, Santa Fe New Mexico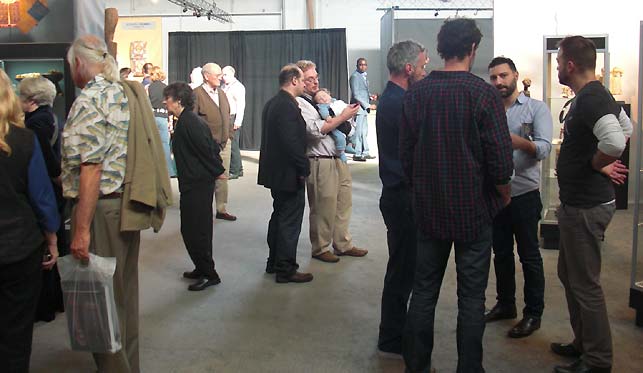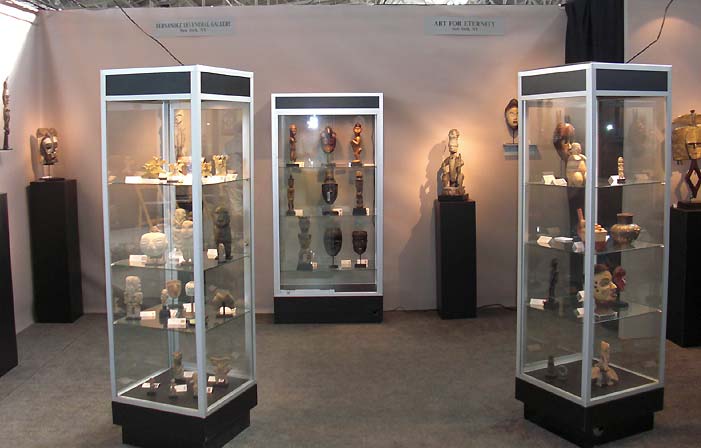 Fernandez Leventhal NY exhibiting with Art for Eternity, NY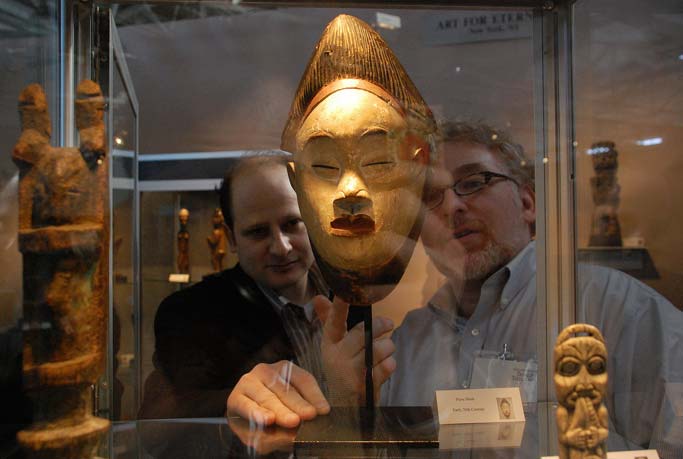 Sebastian and Howard discovering the nuances of a Punu mask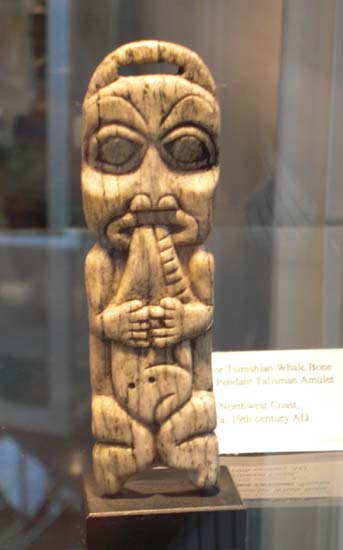 Art for Eternity with a Northwest Coast Shamans Amulet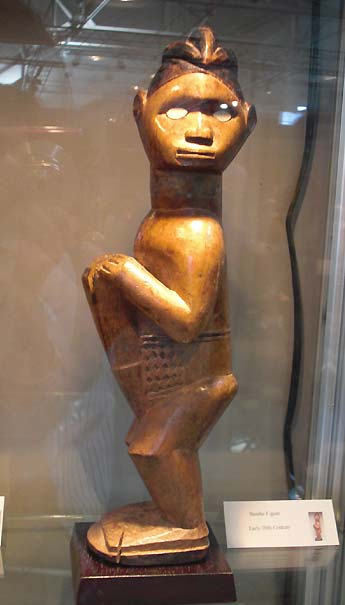 Fernandez Leventhal with a sideways Bembe drummer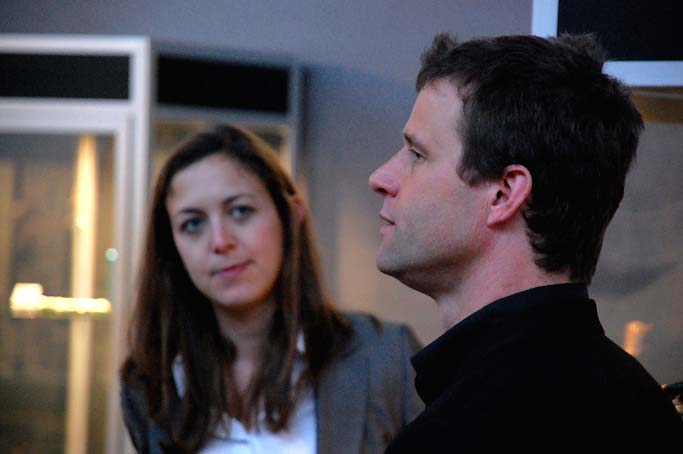 Katie and Joe Loux (San Francisco)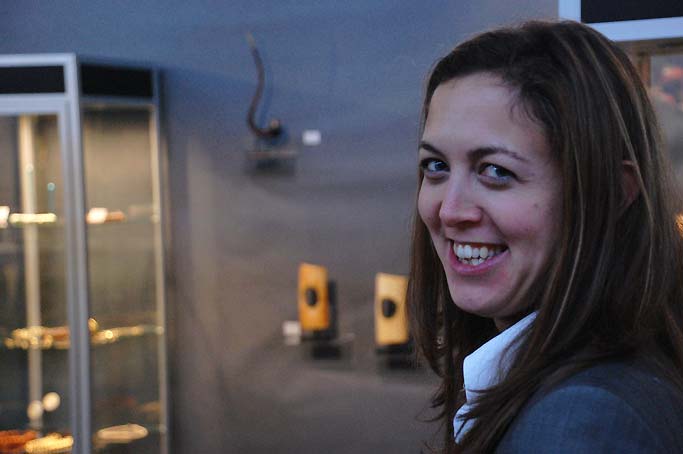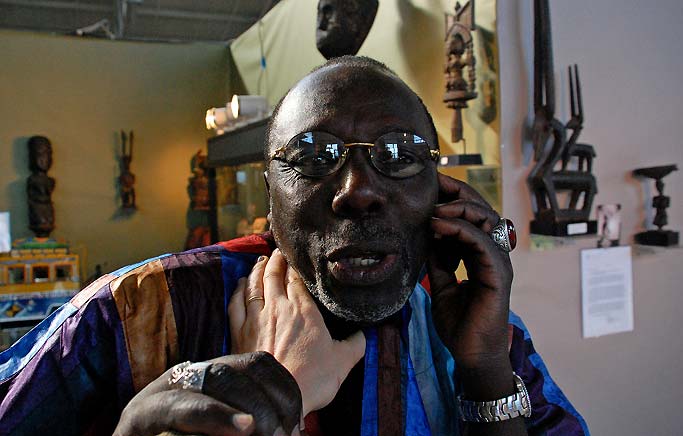 Oumar Keinde (New York) calls 911 as a customer chokes him
My favorite Northwest Coast piece in the show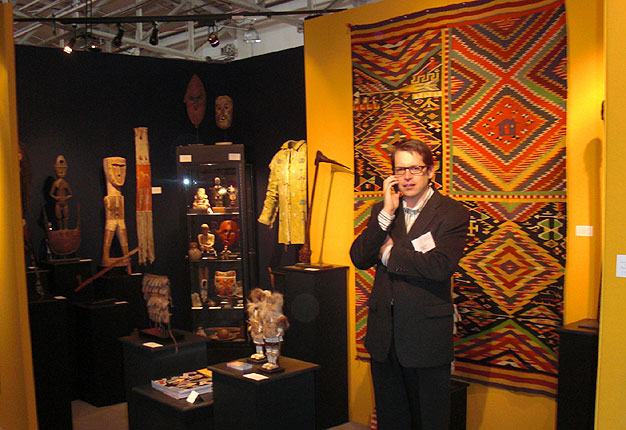 Brant Mackley (Hershey Pennsylvania)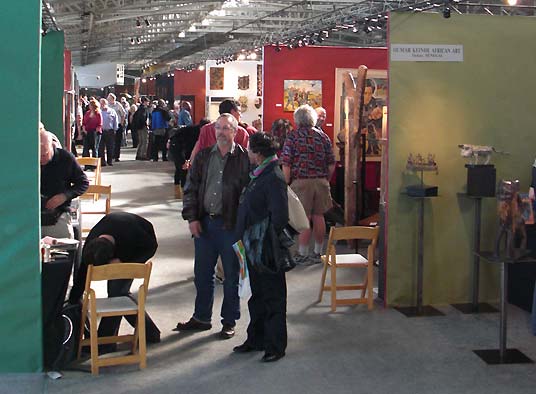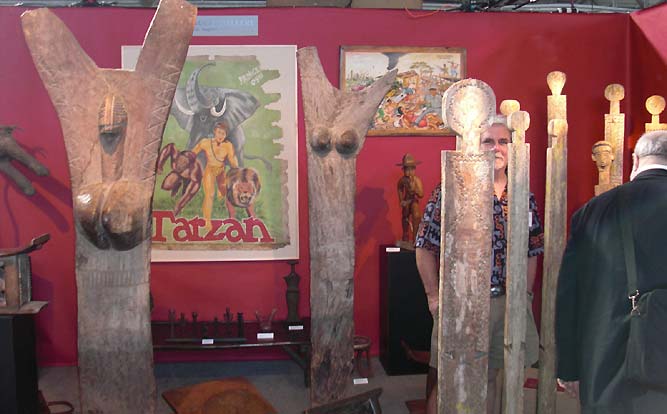 Ernie Wolf (Los Angeles)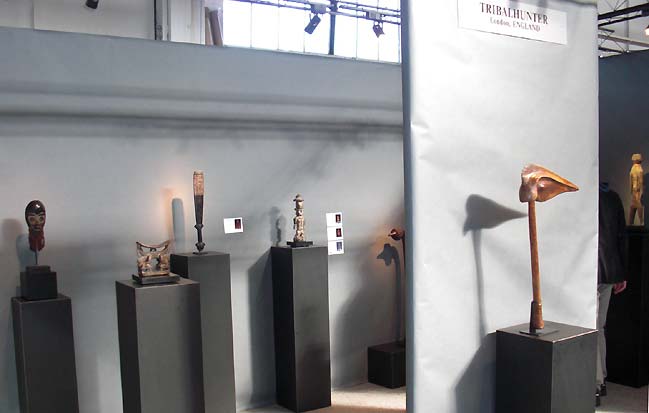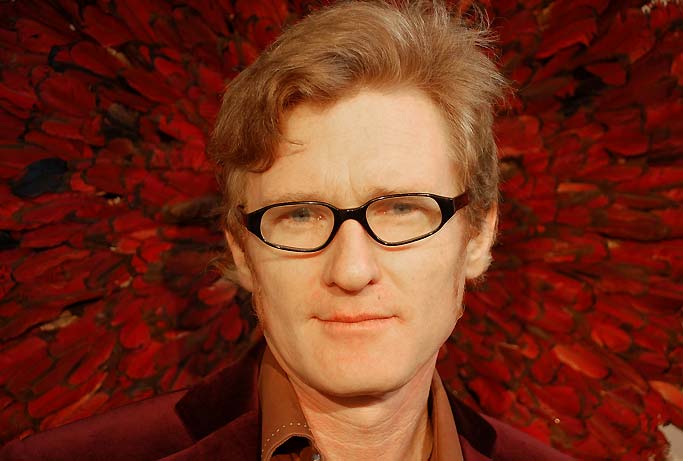 Ben Hunter (London) Photographed in Craig De Lora's booth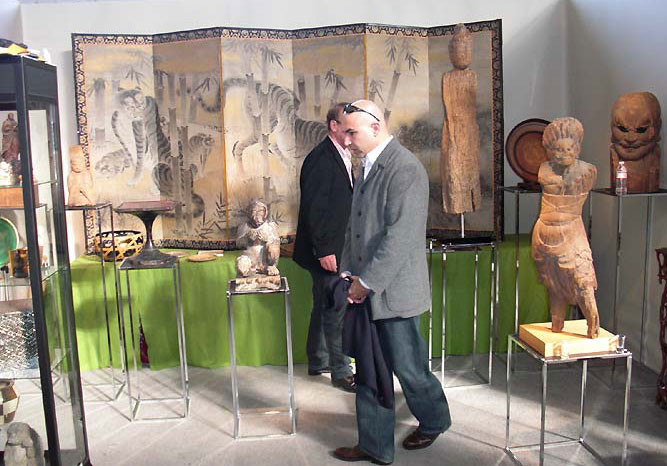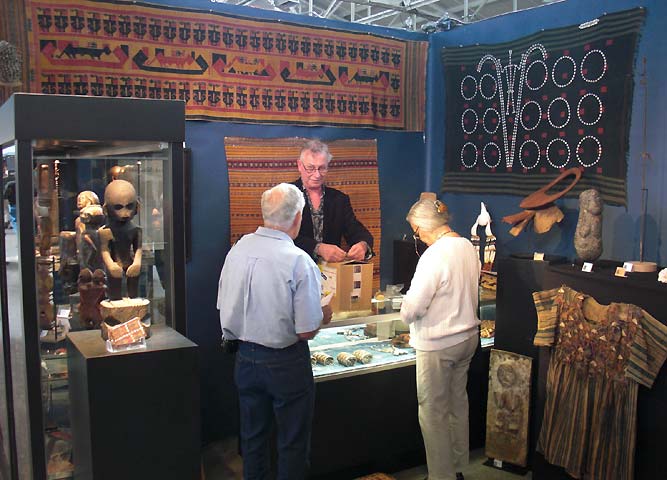 Louis Nierijnck (Maastricht Netherlands)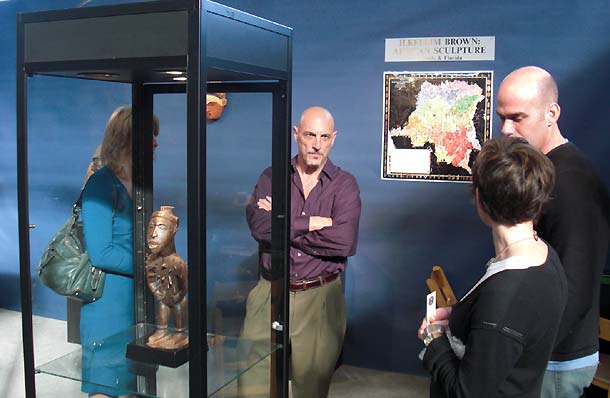 H Kellim Brown (Brussels & Ormond Beach FL)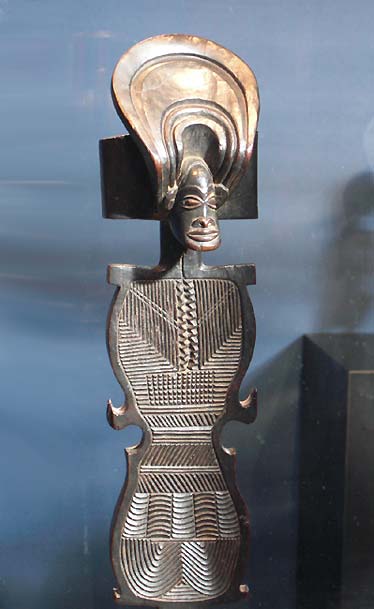 Brown with a Tchokwe Scepter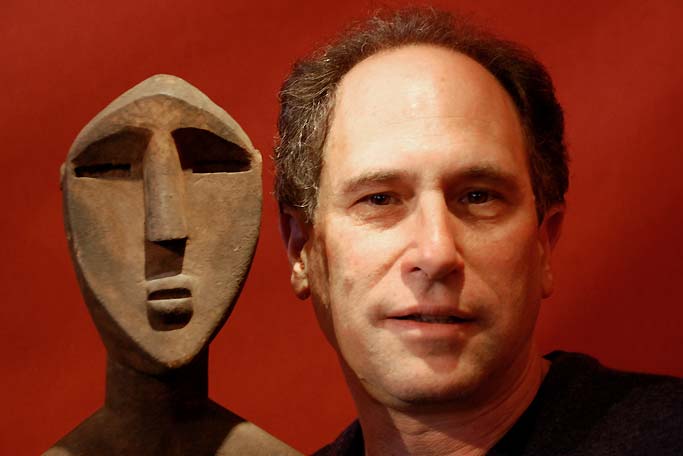 Joshua Dimondstein (Los Angeles)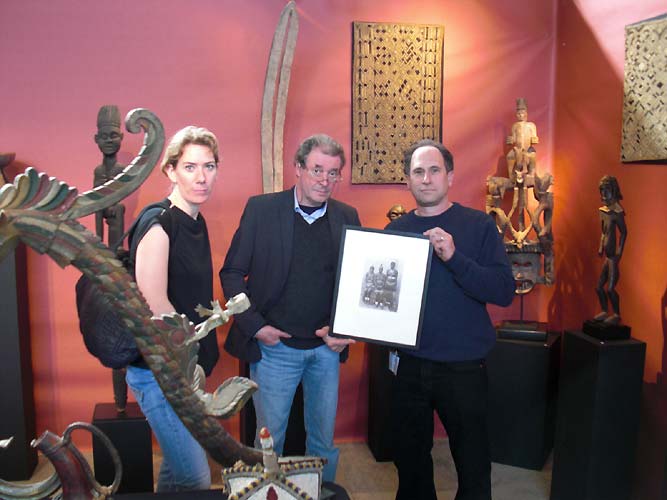 Joshua Dimondstein with Alain Guisson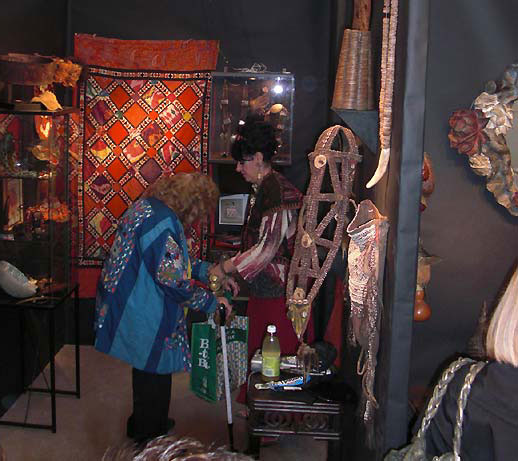 Singkiang- Linda Pastorino (Chester NJ)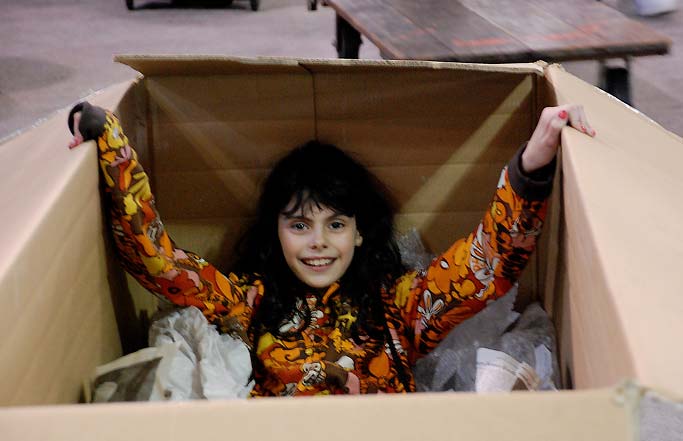 Linda's inquisitive daughter Coral was a bright spot who helped cheer us all up!
An astute customer who attended the show emailed me the following comments which I found accurate and timely:
"I thought SF was rather so-so, but the opening did seem quieter than recent years, and there was not a lot of pieces that really caught my attention. It used to be extremely exciting to visit the shows in SF, NY, Bruneaf, and the Parcours with many exemplary objects to see, even if I couldn't afford those objects. I can't say that anymore. It's more of a chore now, to have to sort through all the stuff. Probably high prices have made it difficult for dealers to carry great inventory compared to just 5 or so years ago. On the other hand, seeing and acquiring just one great object makes it worthwhile, which is what keeps me going to these fairs.
What I can't comprehend is the seemingly bifurcated nature of the market, where many dealers appear to be struggling, and there seems to be weak interest in middle of the road quality objects, but the high end objects at the major auction houses are still selling for enormous amounts. Are there just two different sets of collectors at play here, one which buys solely at the top end at auctions?
When I started collecting 10 years ago, there were so many beautiful objects available, at prices which seemed high to me at that time in my life, but would now be bargain basement steals. Seeing this great material developed an interest into passion and propelled me into collecting. If I'm being initiated by what I see at the fairs today, honestly, I would have zero interest in collecting. Not only are prices several times higher, the exciting material that I used to see regularly is now mostly absent."
Photos courtesy of Amyas Naegele and Michael Auliso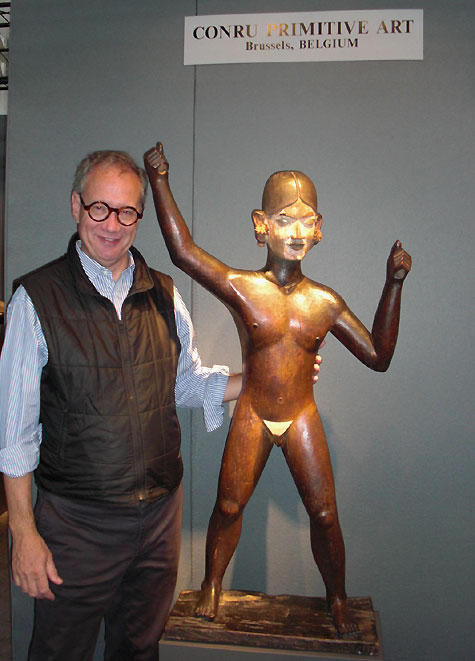 Kevin Conru with a stunning Nicobar Island figure from the James Hooper Collection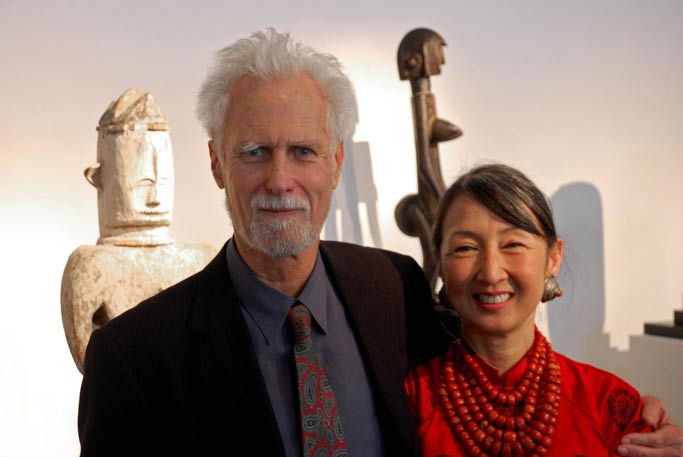 Jim & Lin Willis (San Francisco)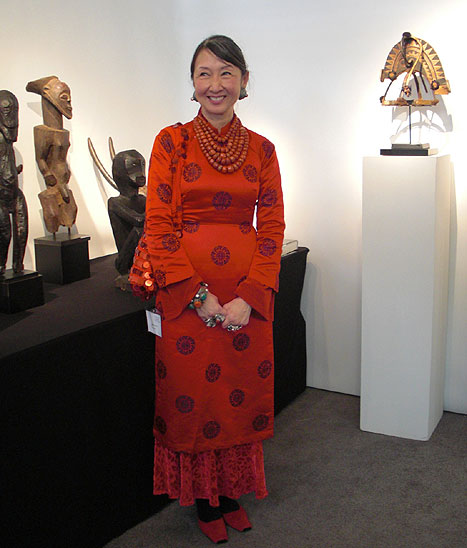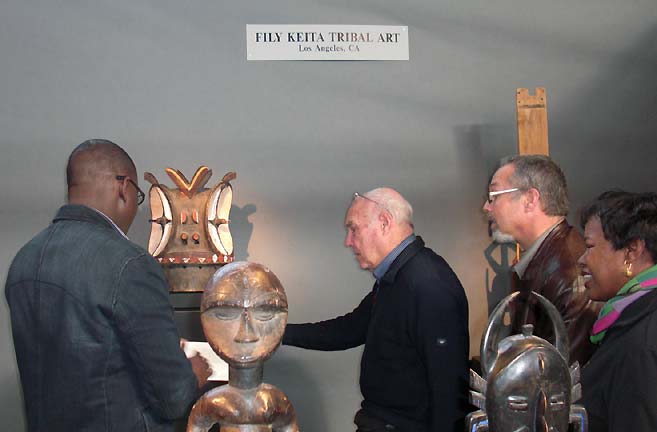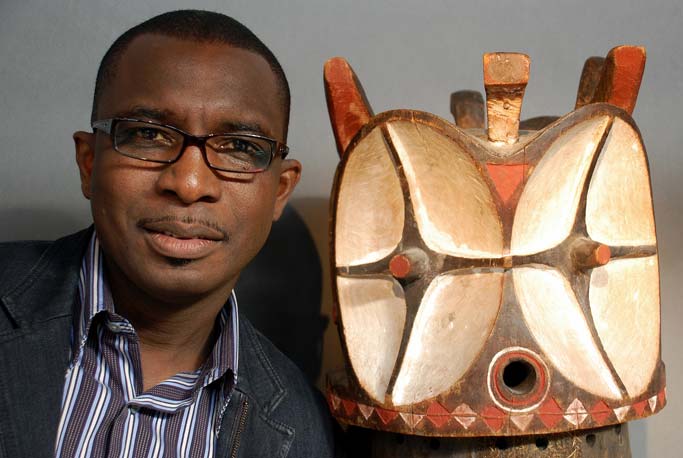 Nice Bembe mask Fily
Colonial Arts (San Francisco)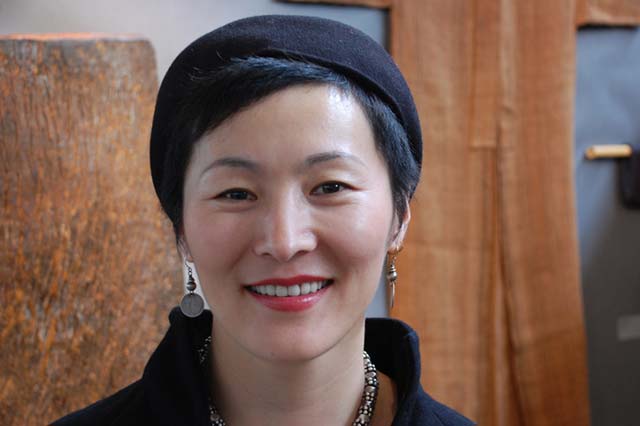 Wenhua Liu (Xinjiang China)
A New Britain Sulka Shield, Michael Hamson (Palos Verdes Estates)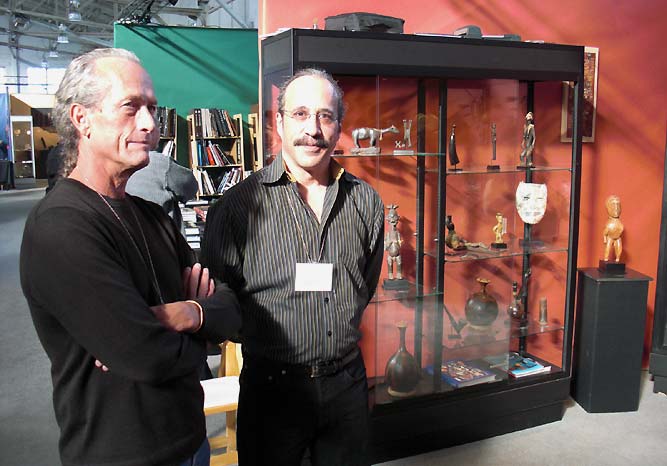 (left) Kip McKesson (Tanzania) with Neil Becker (West Harrison NY)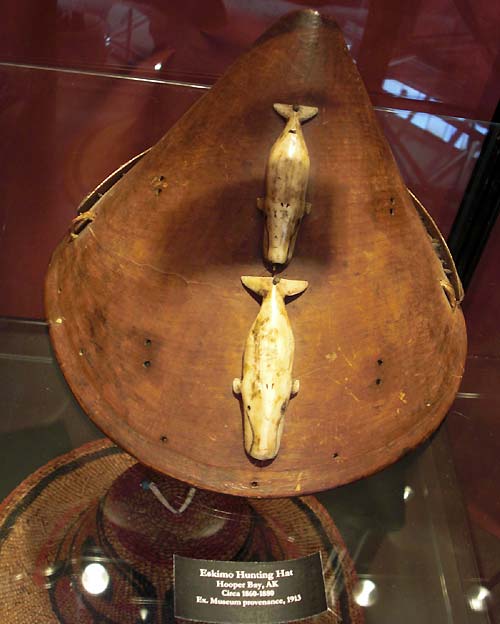 Neil Becker with a terrific Eskimo Hunting Hat. Neil and other dealers confirmed to me that Eskimo pieces were among the few things selling they year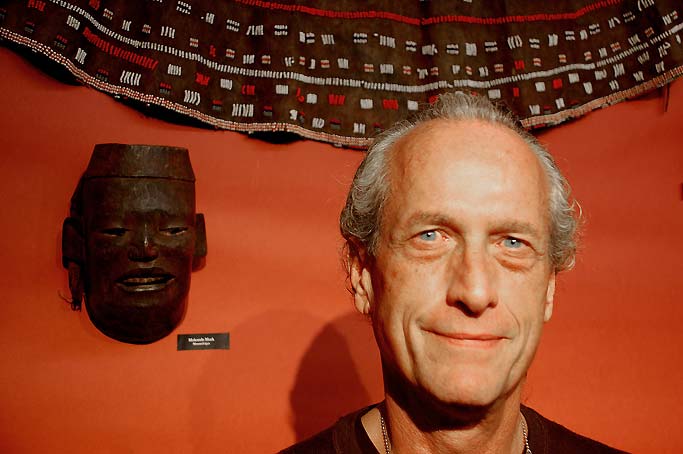 Kip McKesson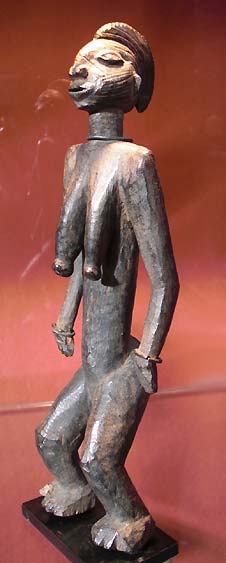 McKesson with a Mossi figure previously in Saul Stanoff's collection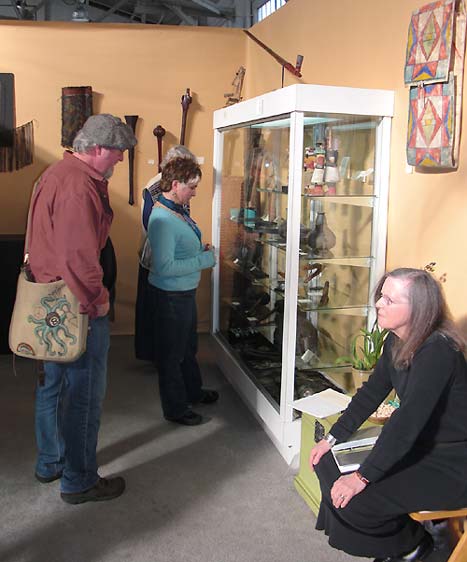 Ramona Morris (Delaplane VA). Ramona announced her retirement from the shows but will still be dealing privately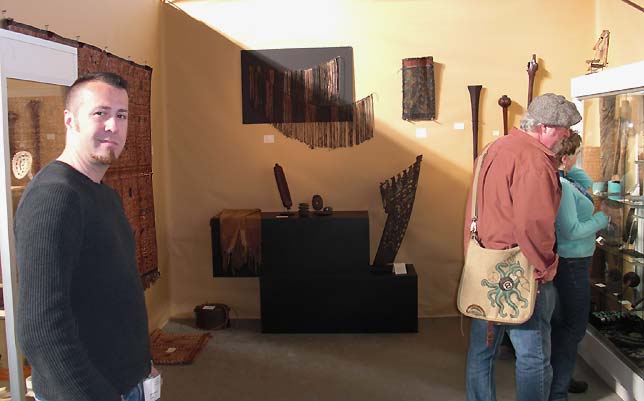 Ian Morris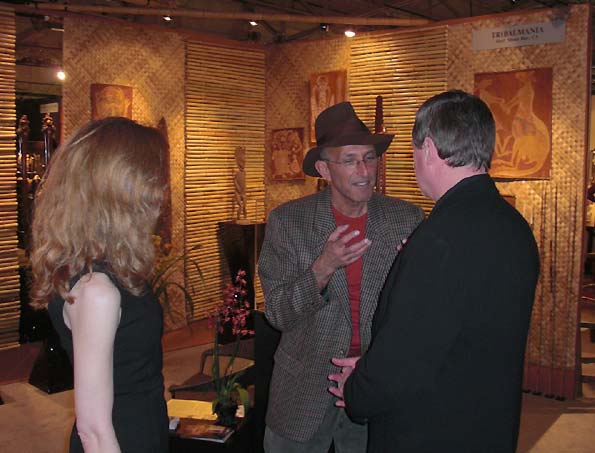 Virgina-Lee Webb, Victor Teicher and Sam Singer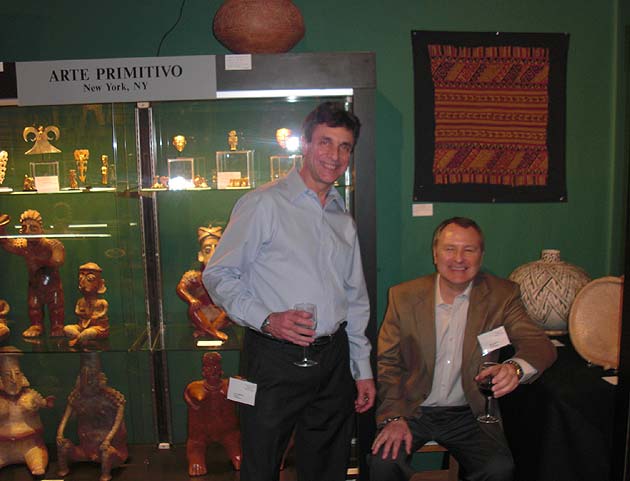 (left) Howard Rose and Charles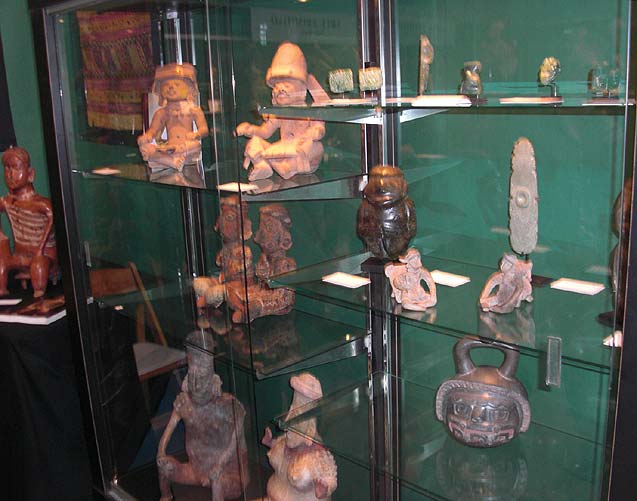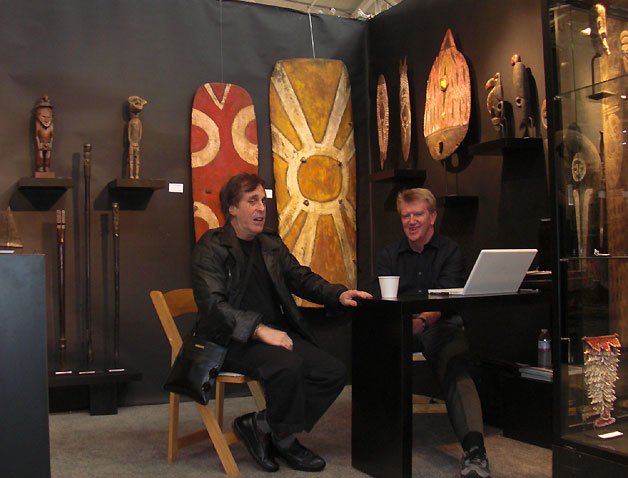 My neighbor across from me Chris Boylan (Sydney) with San Francisco collector Jim Delman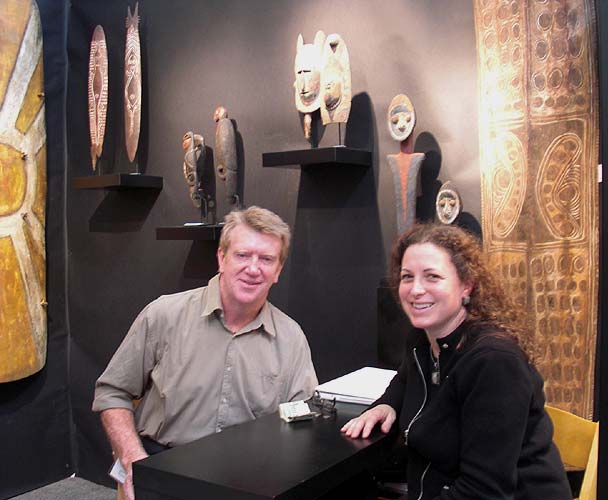 Chris Boylan and Christina Hellmich (Jolika Collection Curator De young Museum)
)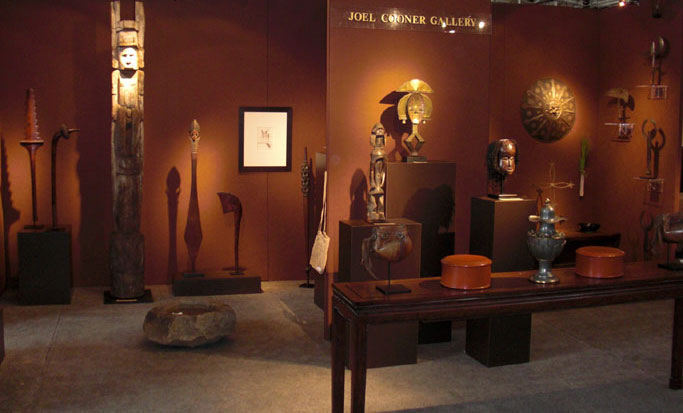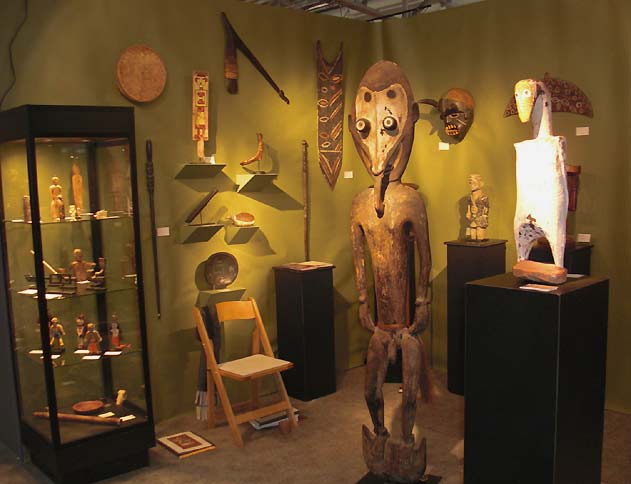 Tad Dale (Santa Fe, NM)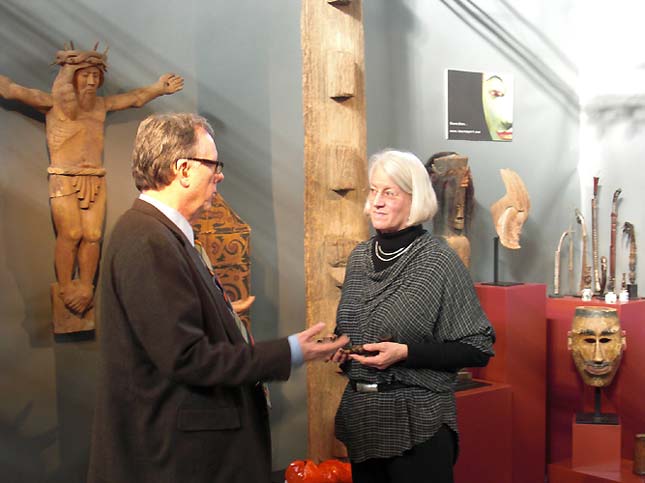 Thomas Murray (Mill Valley CA)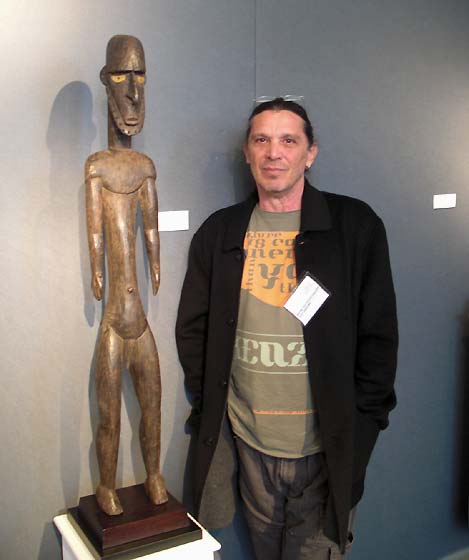 Wayne Heathcote's booth. Jack Sadovnic next to a PNG Mudugumor figure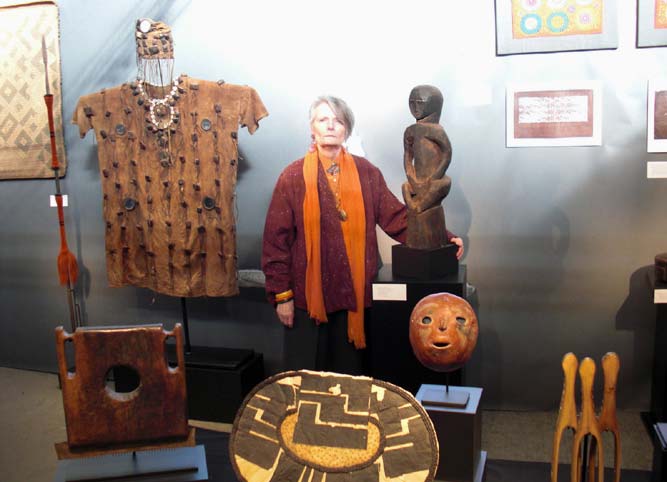 Cathy Cootner (Sonoma CA) stands next to her favorite piece a seated Mentawai Island figure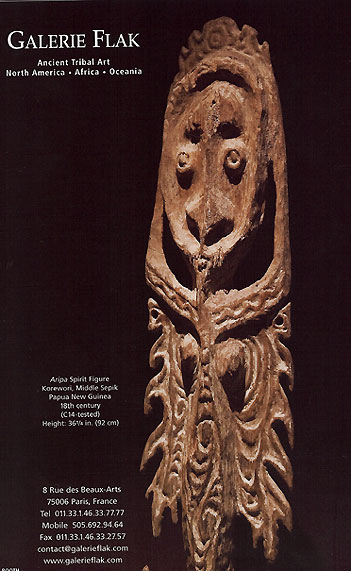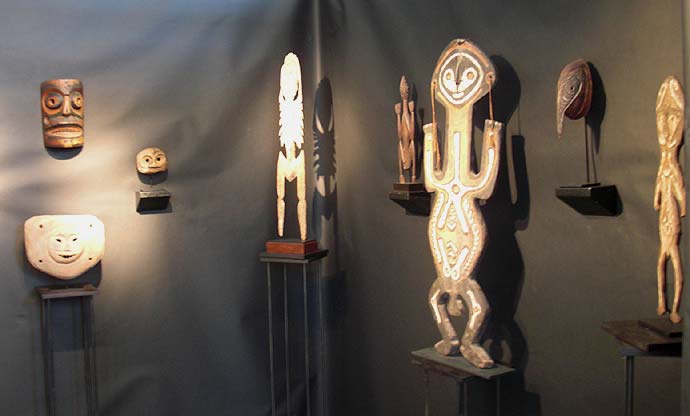 Galerie Flak (Paris)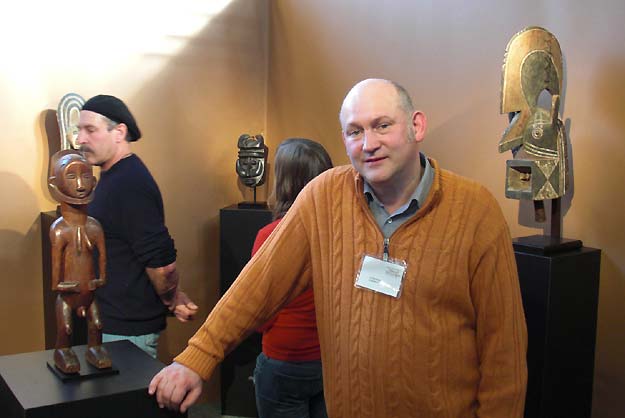 Yo de Buck (Brussels)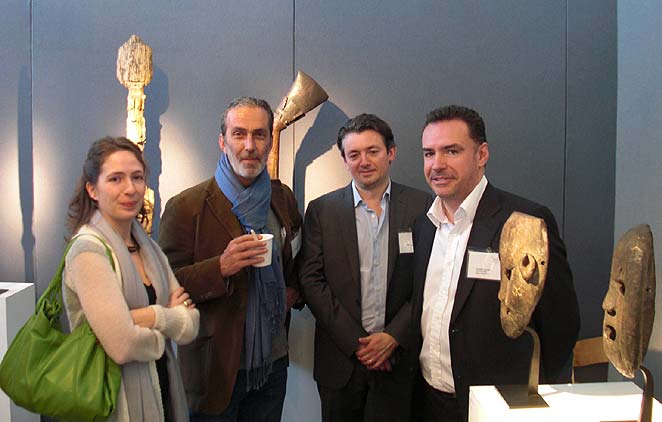 (left to right) Francoise Barrier, Joaquin Pecci, Renaud Vanuxem and Olivier Castellano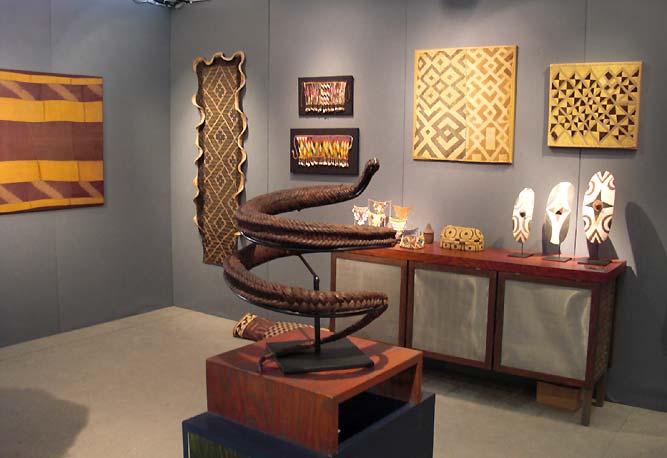 Andres Moraga (Berkley, CA) A braided Salampasu belt mounted like a coiling snake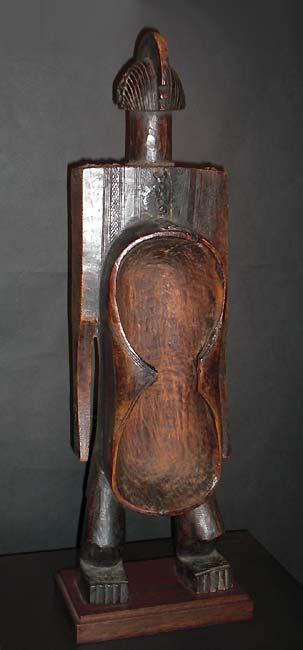 Alain Naoum (Brussels) Fine Koro Cup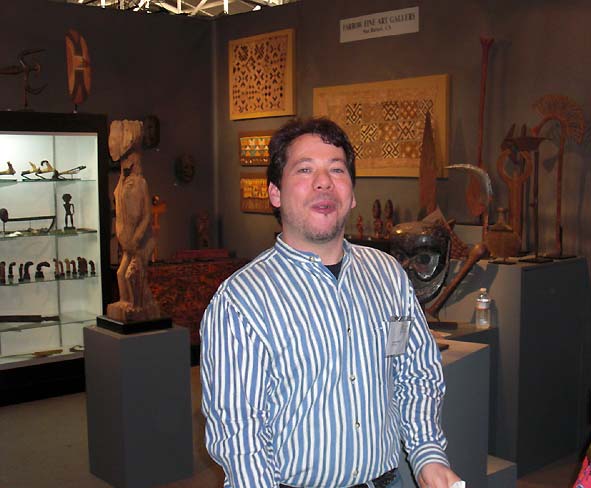 Erik Farrow (San Rafael, CA)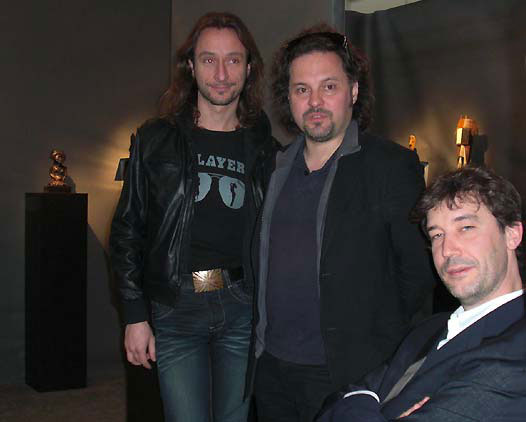 Yann Ferrandin (Right)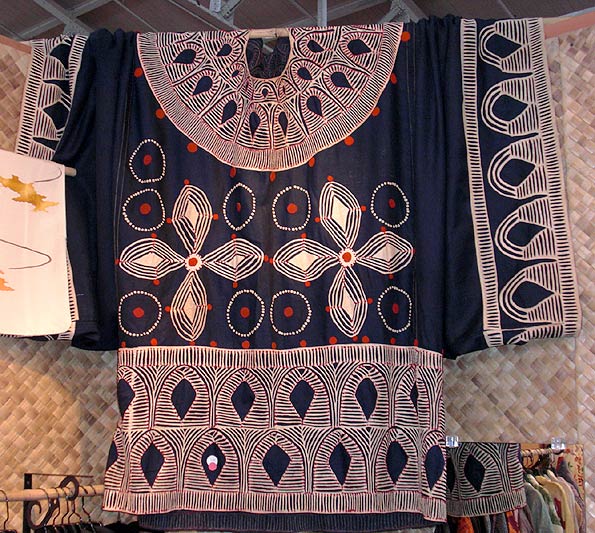 Tribalmania, Cameroon appliquéd Chief's Tunic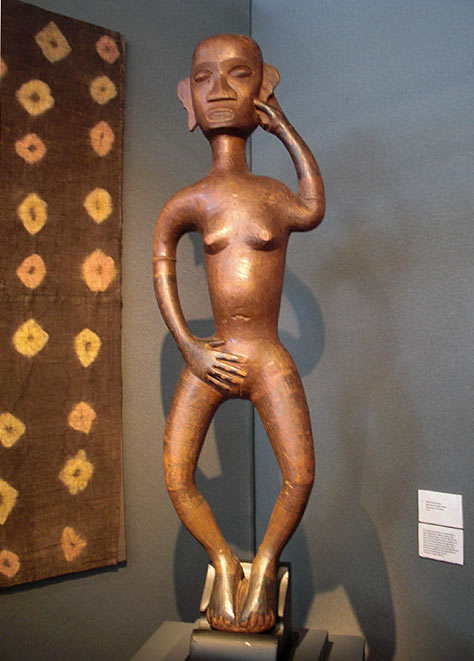 Vicki Shiba (Mill Valley, CA)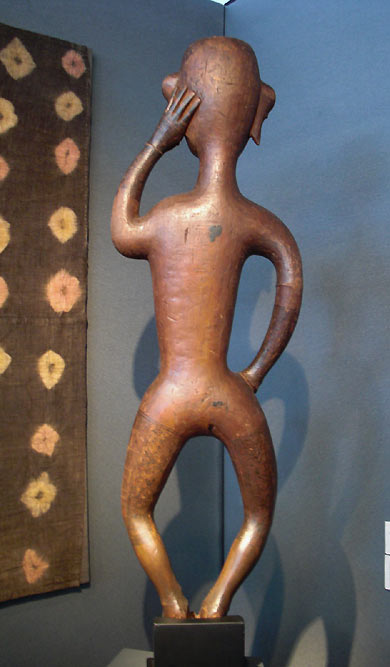 (My favorite Indonesian piece) A mid 19th c. female dancing figure, Sarawak Borneo w/ tattooing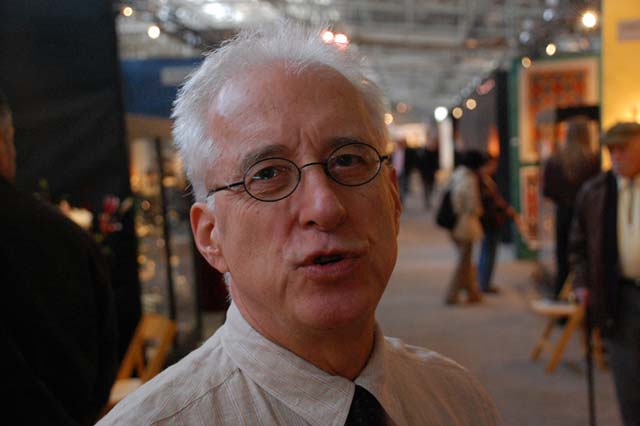 Peter Boyd (Seattle, WA)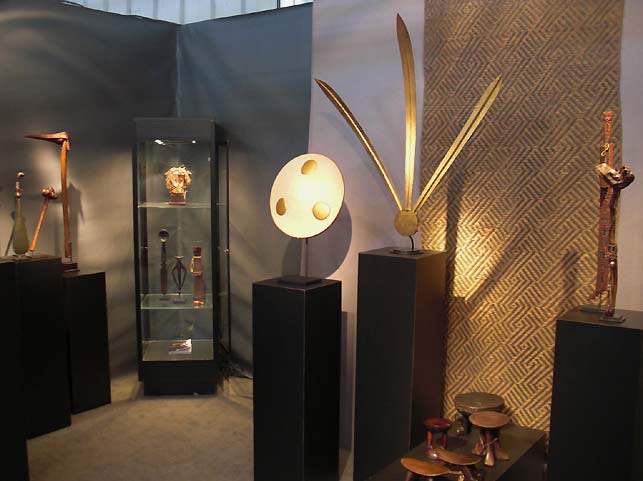 Patrick Mestdagh (Brussels)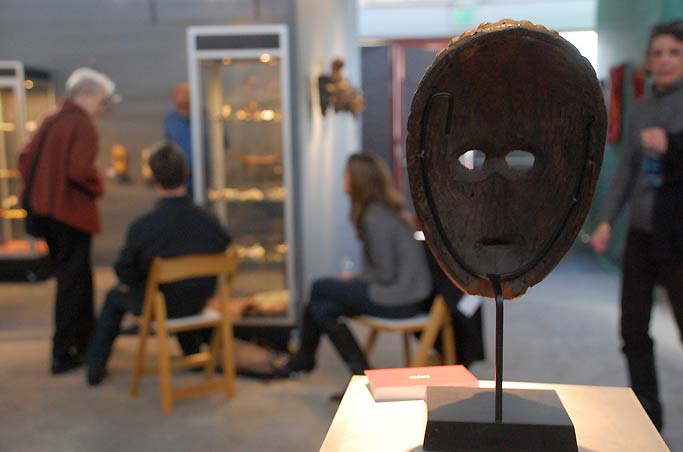 Amyas Naegele's Booth (New York) looking out through the eyes of an Okoroshi Mask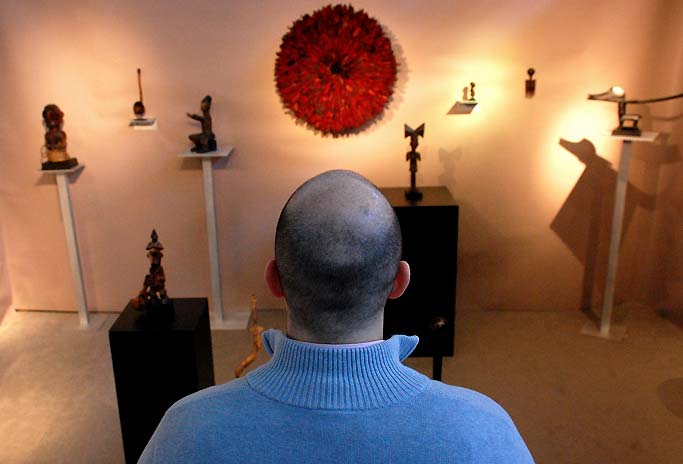 Craig De Lora (New Jersey)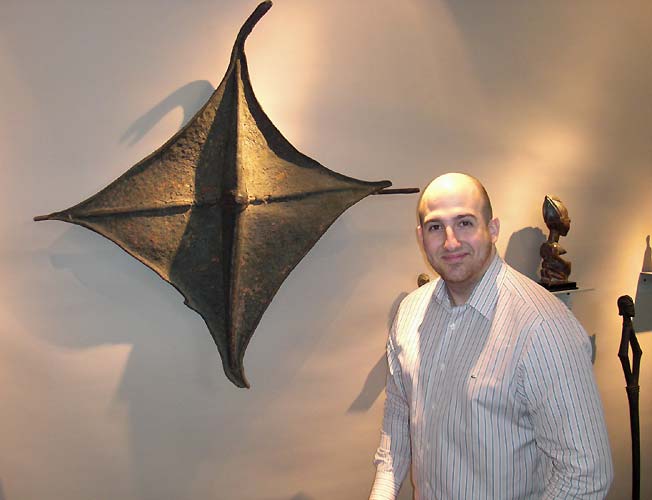 De Lora with a rare type of Sudanese shield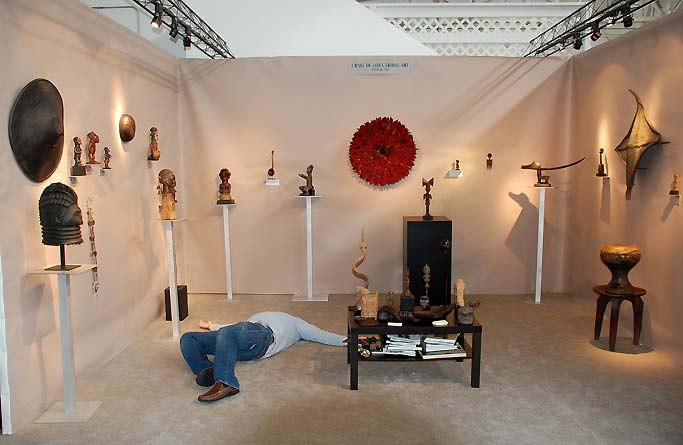 Time to pack up and go home!
THE END!