Written by Michael Auliso and republished here with his permission.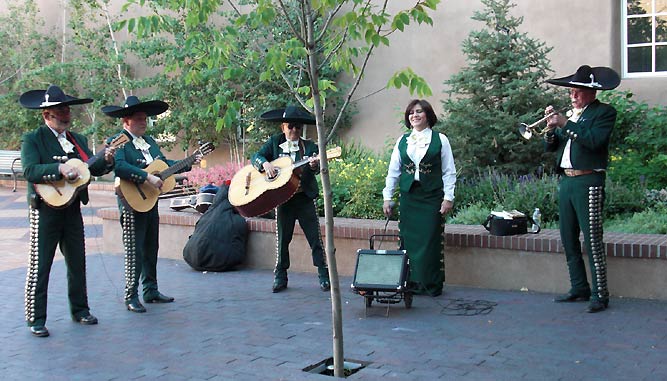 Sweeney Convention Center, Opening night of the Whitehawk show
The market in Santa Fe is in "transition" and trying to find its footing. For context, the zenith for tribal art there was in 2006. That year Barry Cohen's vetted show: "Historic Indian & World Tribal Arts show" held at the Shellaberger Tennis Center at the College of Santa Fe attracted the best dealers from San Francisco, Brussels and elsewhere.
In 2007 "Business Week" magazine named Santa Fe as the 2nd best city in the United states for art sales. But for the most part collectors don't go to Santa Fe to buy "Tribal Art" so the prospect for brisk sales is largely a mirage.
Each year after '06, sales progressively declined for the exhibiting dealers. Fast forward to 2010. Almost NONE of those dealers present in 2006 were exhibiting in 2010! In fact Barry Cohen didn't even produce his show this year… This tells us that even when the market was good, there were not enough buyers to support a high quality show in Santa Fe. Because so many great dealers signed on back then, it created the illusion that something exciting was happening but the experiment didn't work long term. I wish I had better news but the trend is still down, as it is most everywhere.
The Indian and Tribal Art market in Santa Fe have not only been hurt by the economy but by all various raids from the Federal Government and its informants. Fears caused by aggressive tactics threaten to disrupt both the legal antique and contemporary Indian art and crafts market which are key components of the Southwest economy. To learn more about this looming issue about archeological sites and cultural property visit www.atada.org
I went this year to assess the scene with a new art show added at the El Museo Cultural de Santa Fe (produced by Kim Martindale) and generally to support my colleagues. It felt like one third of the usual visitors stayed home this year.
With few exceptions the annual Whitehawk show at the Sweeney Convention Center has reduced to an odd amalgamation of Pre-Columbian, Spanish Colonial, Folk Art and Western Americana material. There was some tribal art there but not much and the quality has suffered badly. It is sad to see since this is such a wonderful place to visit and have some fun.
TAD & SANDY DALE'S OPENING NIGHT OF NEW ACQUISITIONS
Tad & Sandy will be closing their gallery on San Francisco St. by the end of the year, moving operations by appointment to their in home gallery.
Gallery sales were brisk, as his gallery is very popular evidenced by the following photos.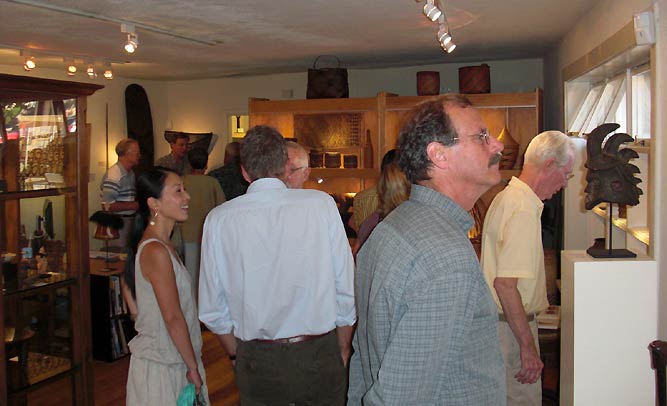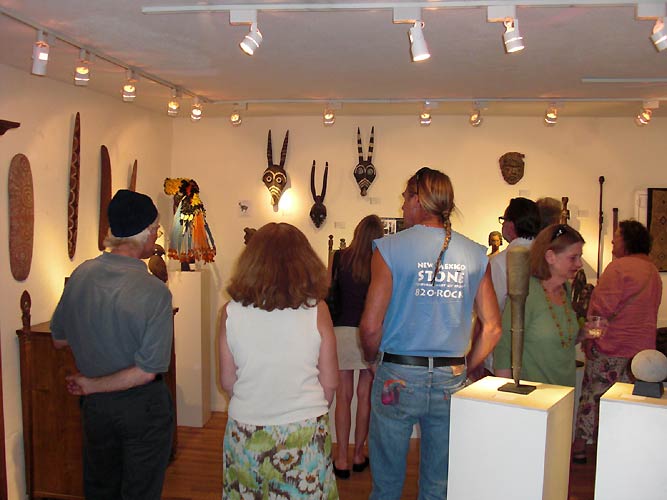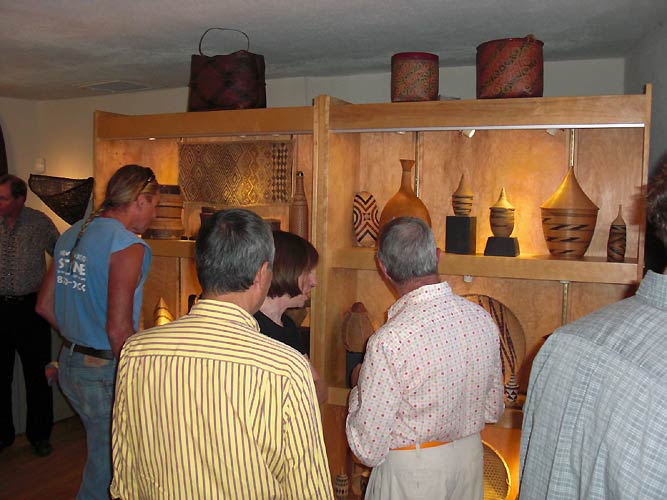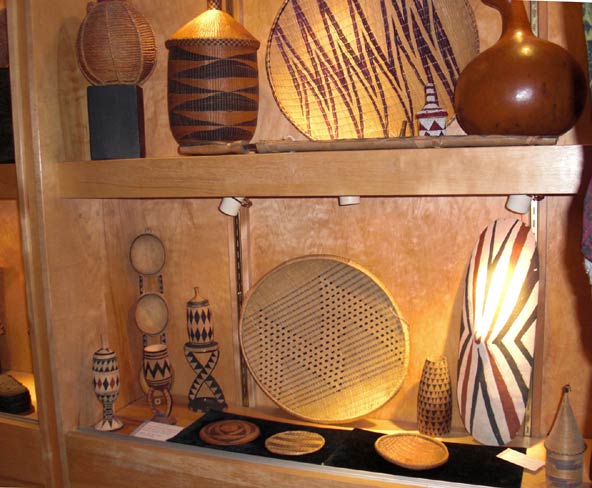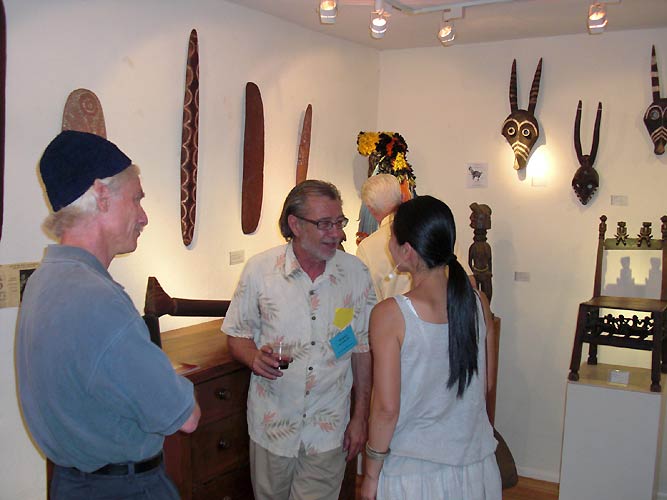 Tad Dale (Center)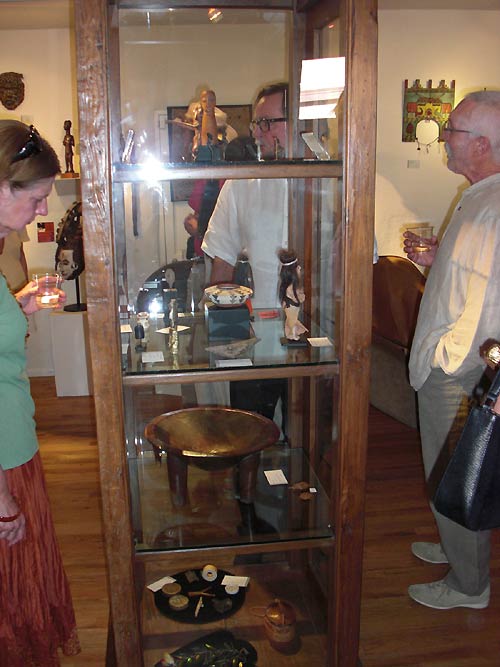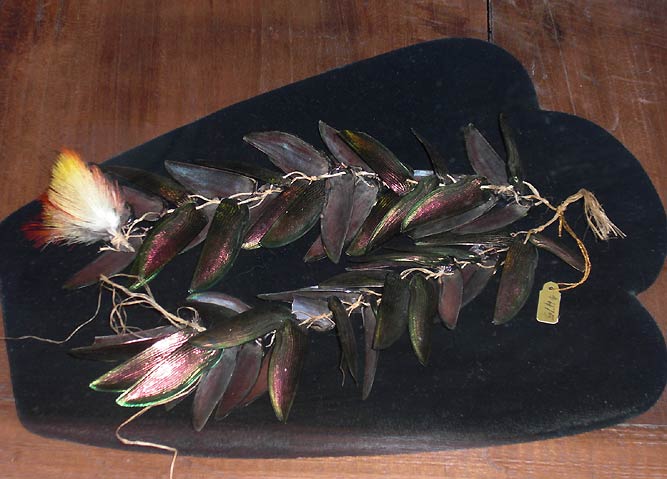 Amazonian Beetle wing ornament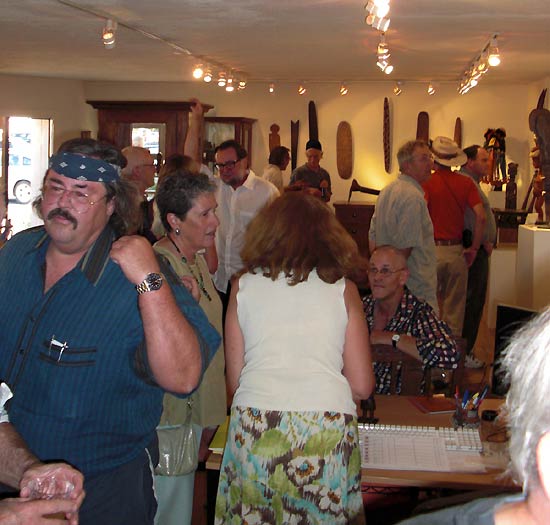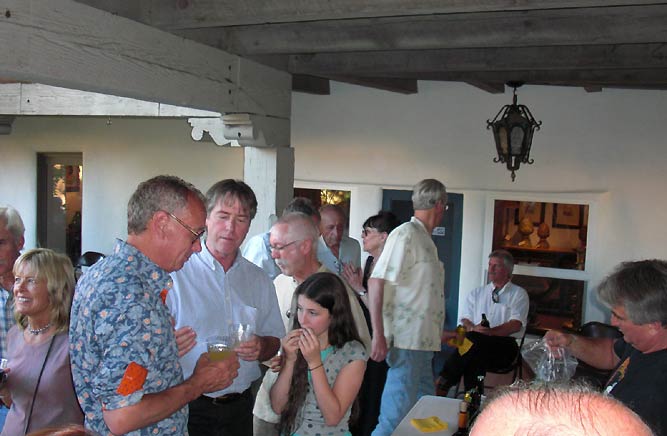 Courtyard party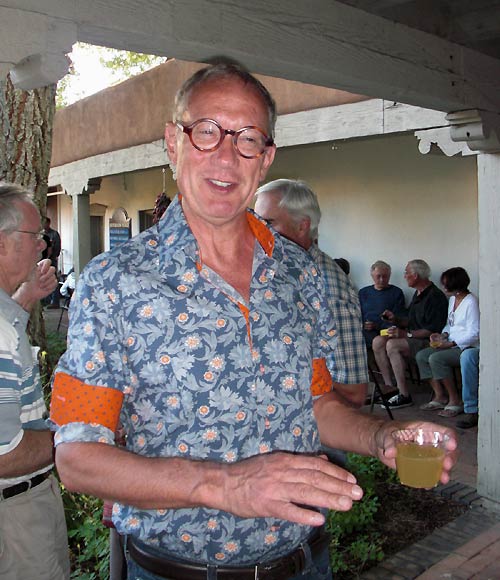 Kevin Conru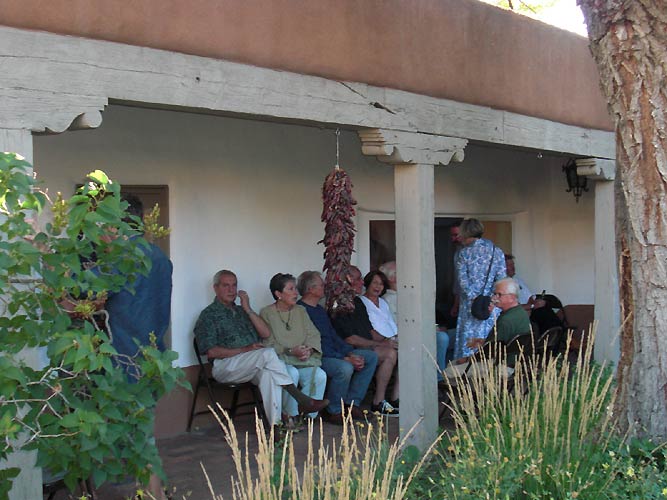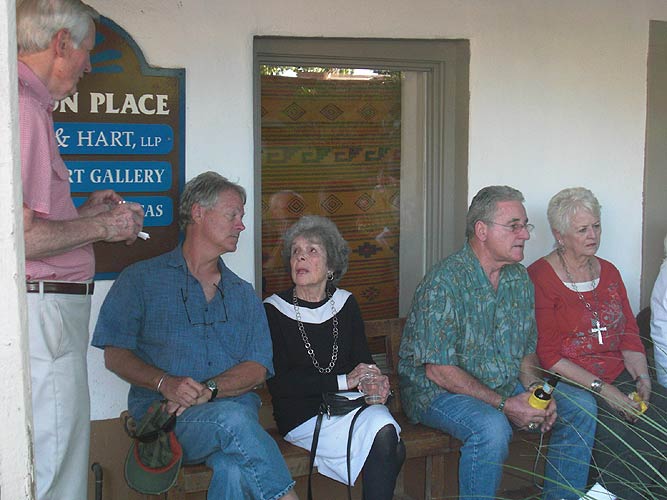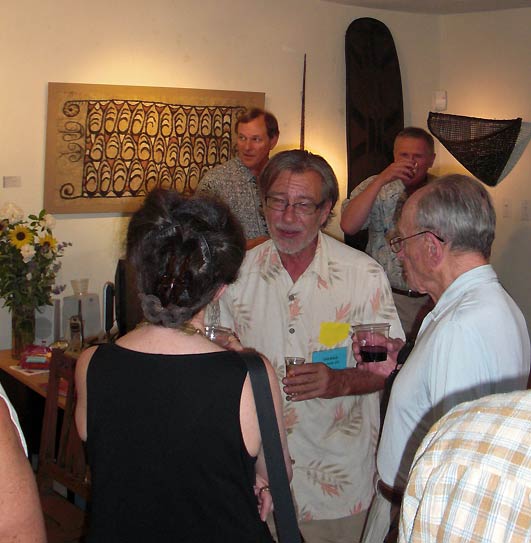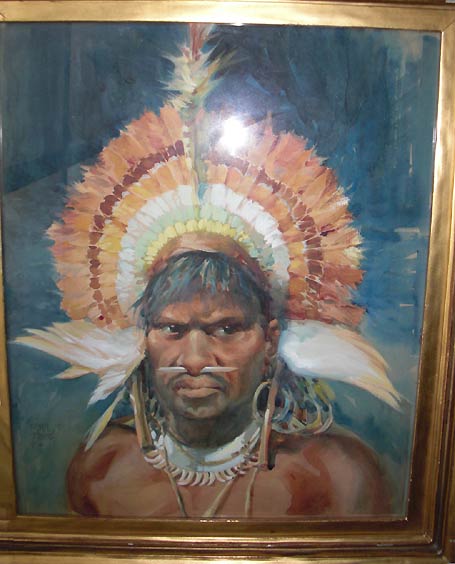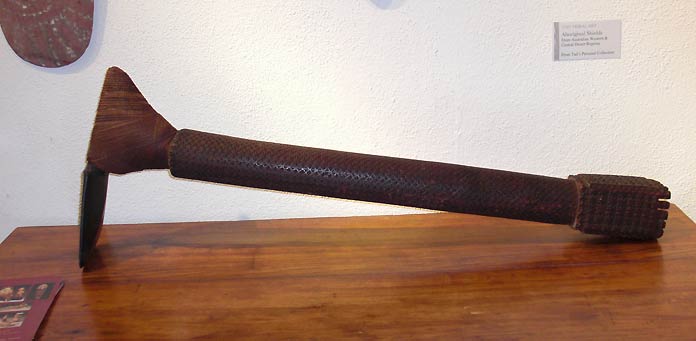 Cook Island Ceremonial Adze

WHITEHAWK SHOW AT THE SWEENEY CONVENTION CENTER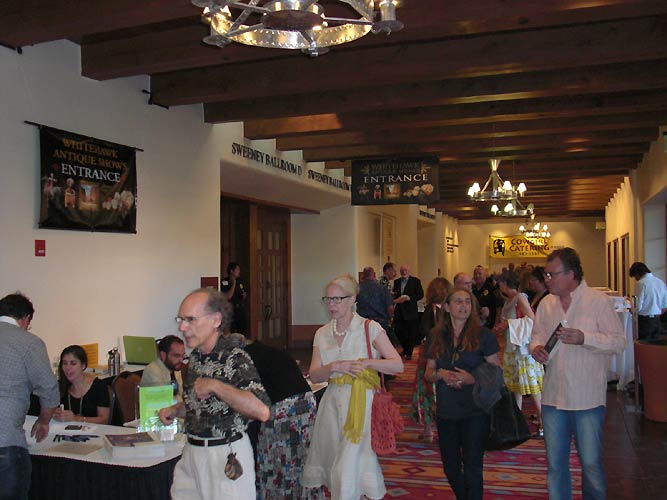 Opening Night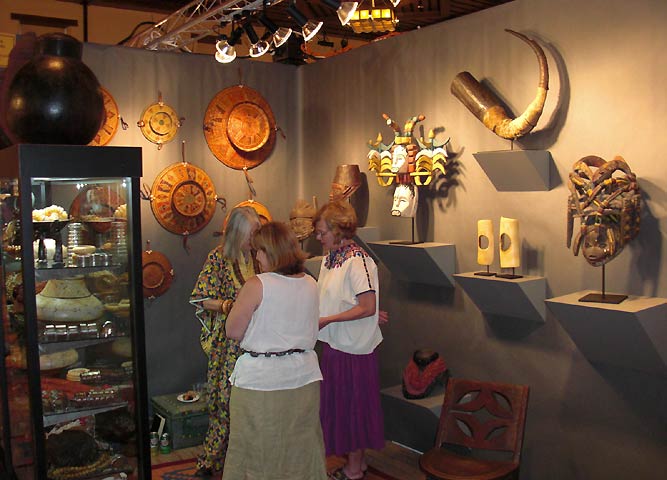 Ignacio Villarreal, Santa Fe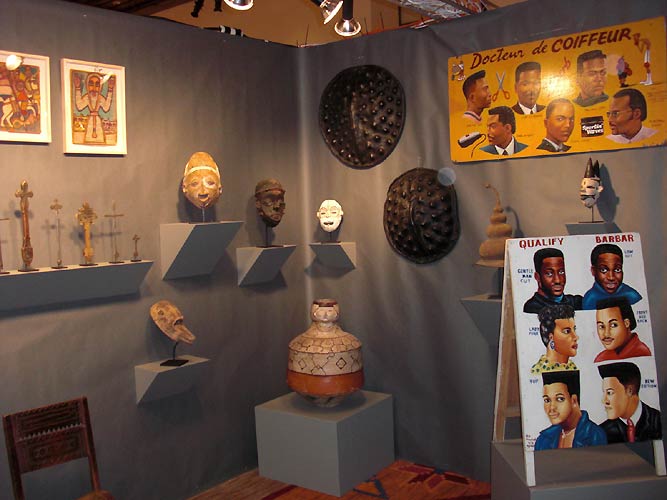 Ignacio Villarreal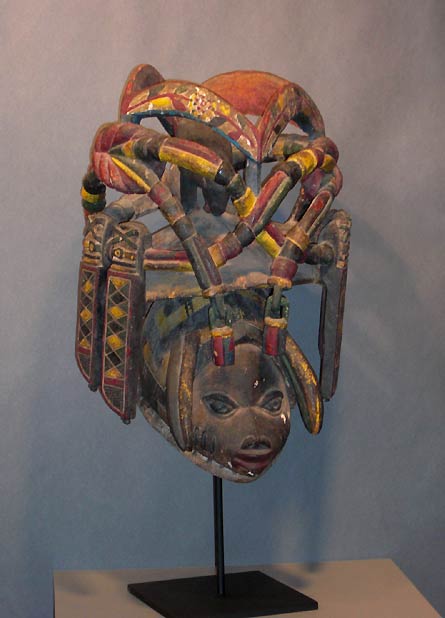 Villarreal with an impressive Yoruba Mask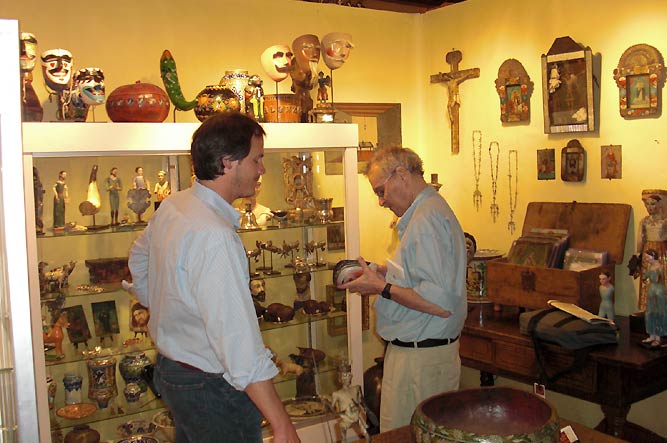 James Eddy Colonial Arts, San Francisco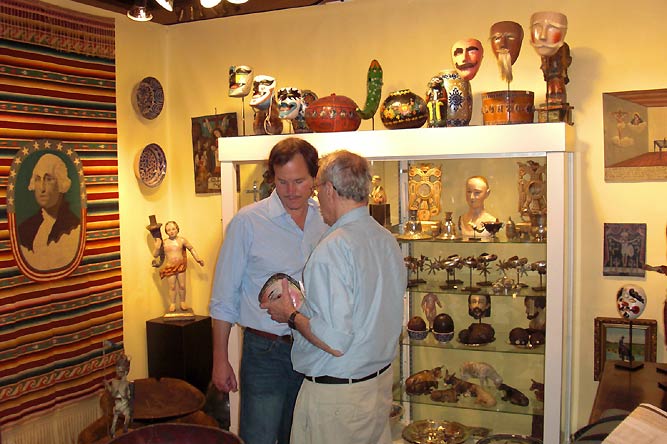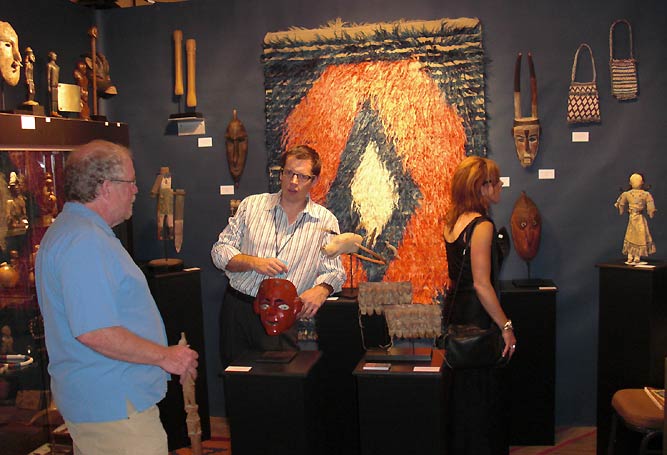 Brant Mackley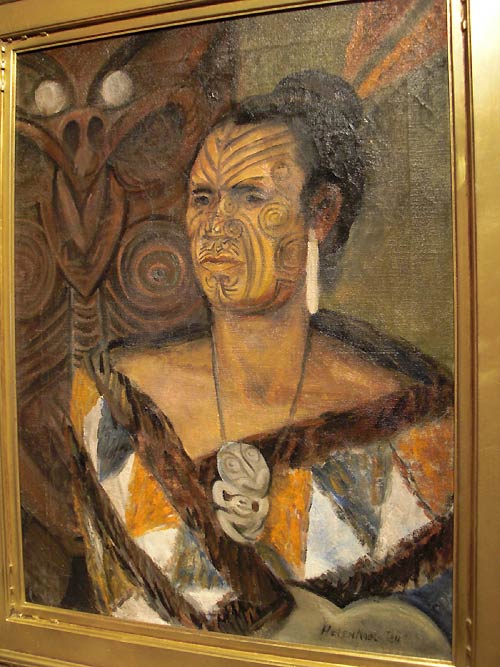 Mackley- painting of a Maori Chief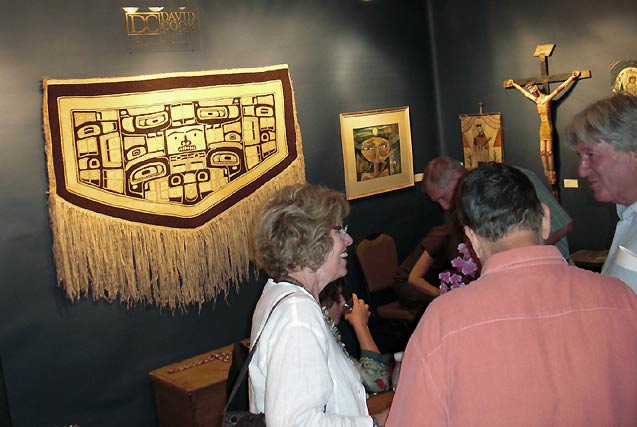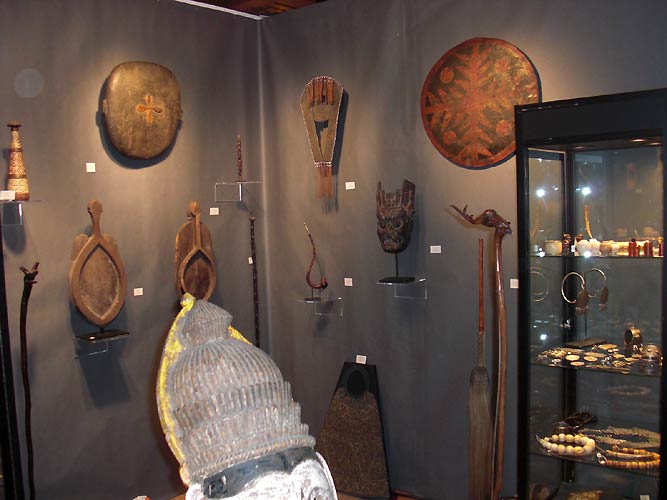 Joe and Katie Loux, San Francisco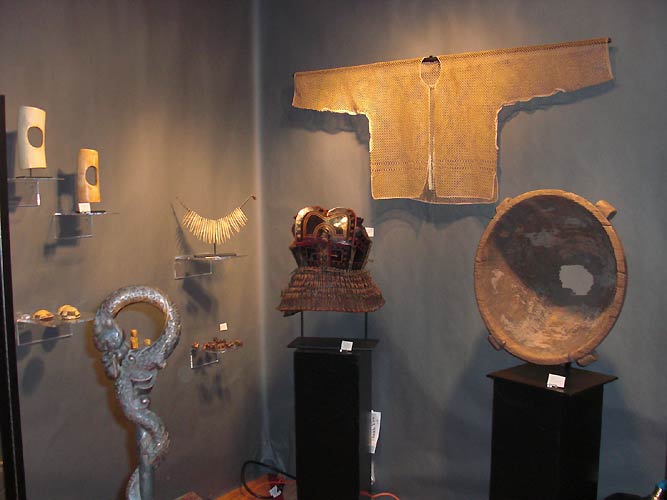 Loux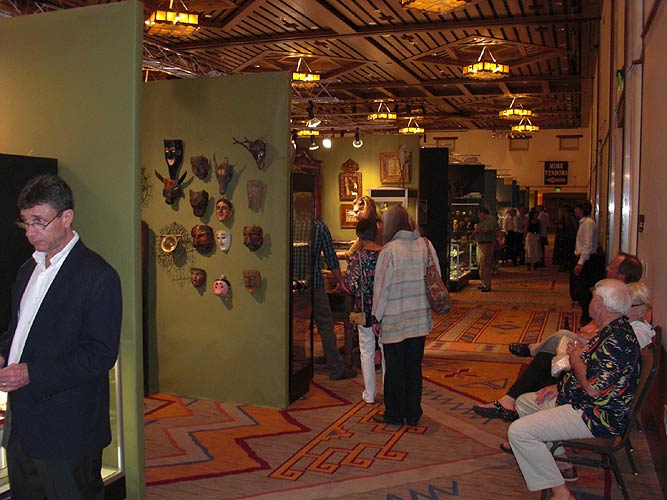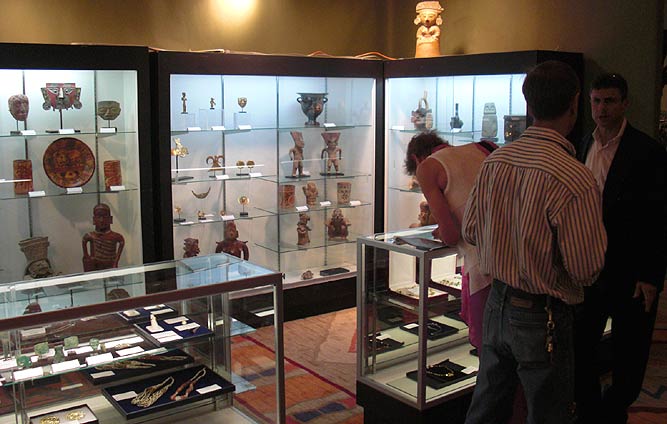 Arte Primitivo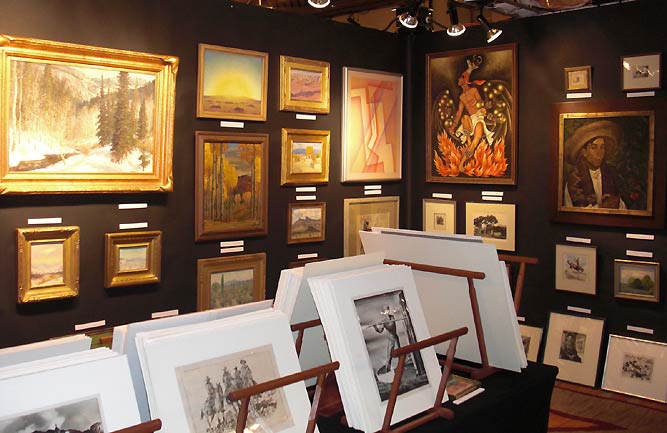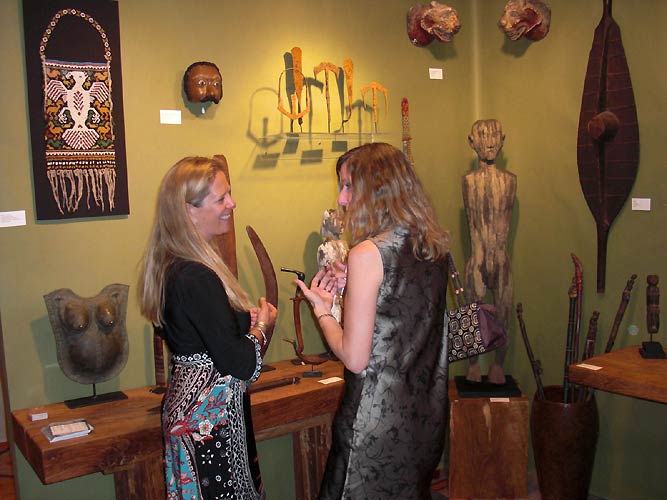 Carrie Haley (left) Santa Fe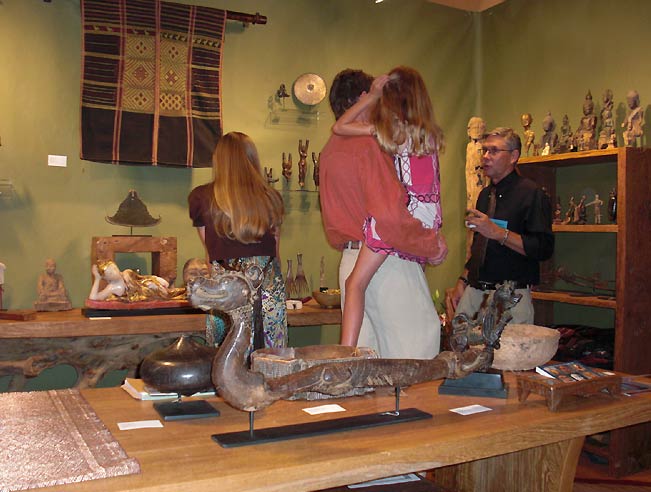 James Barker (Right) Santa Fe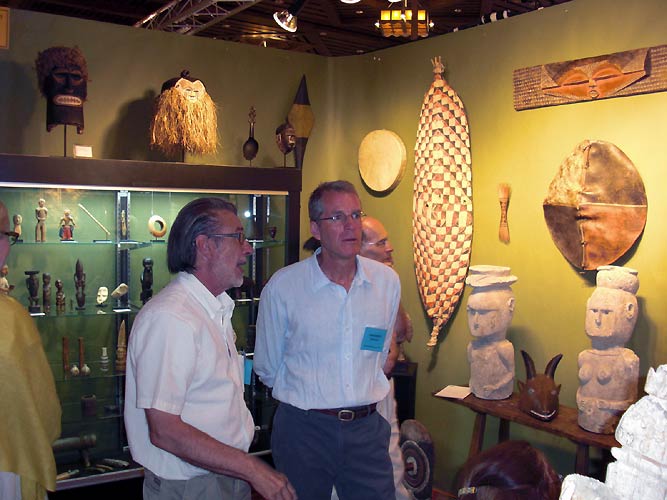 Tad Dale (left)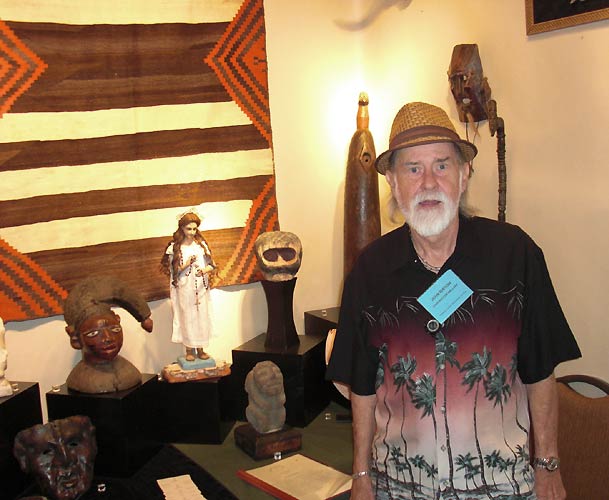 John Ristow, Marin CA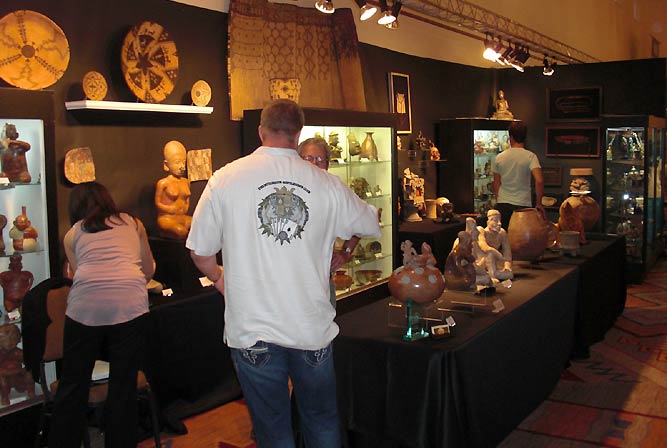 Splendors of the World (Jerry Bock) Hawaii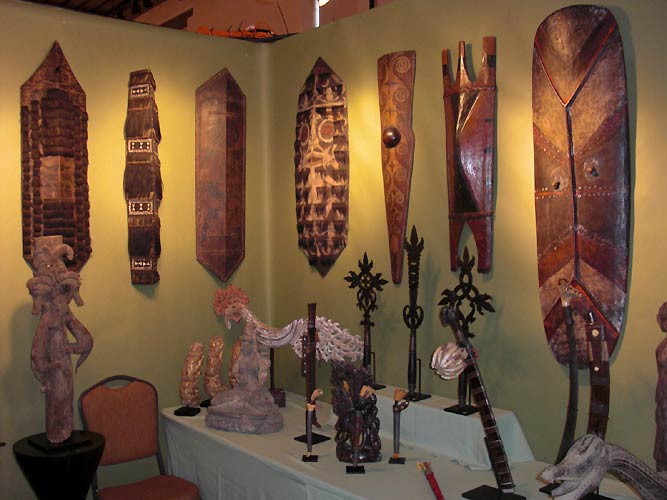 Bill Sutterfield, Alamedia CA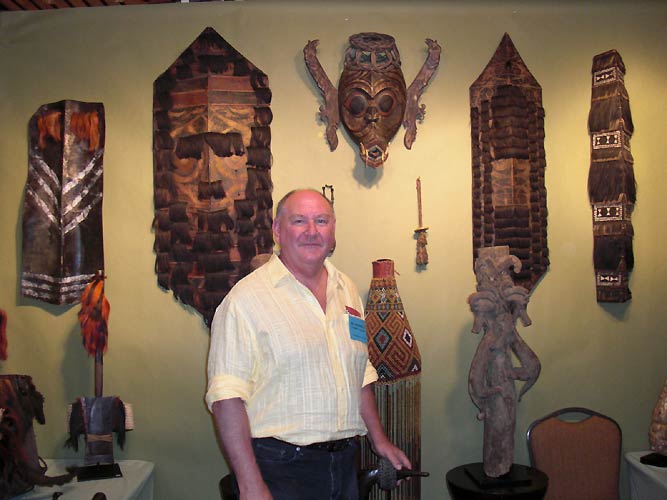 Sutterfield (one of the best tribal booths!)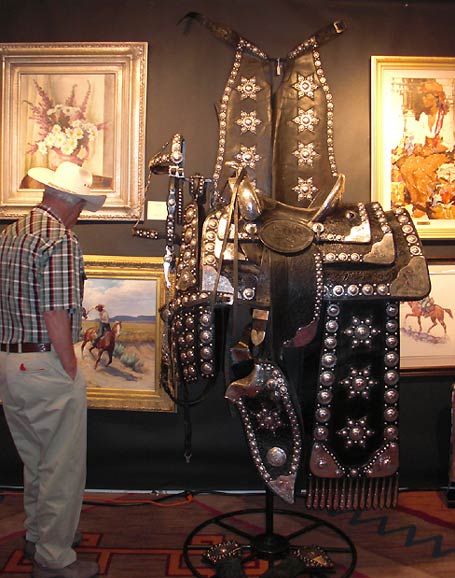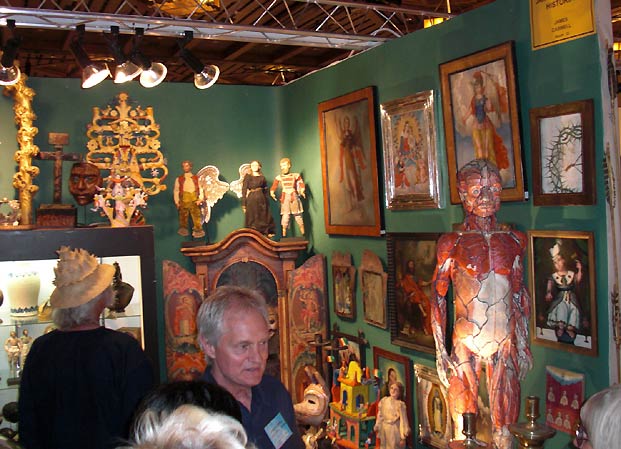 James Caswell, Santa Monica CA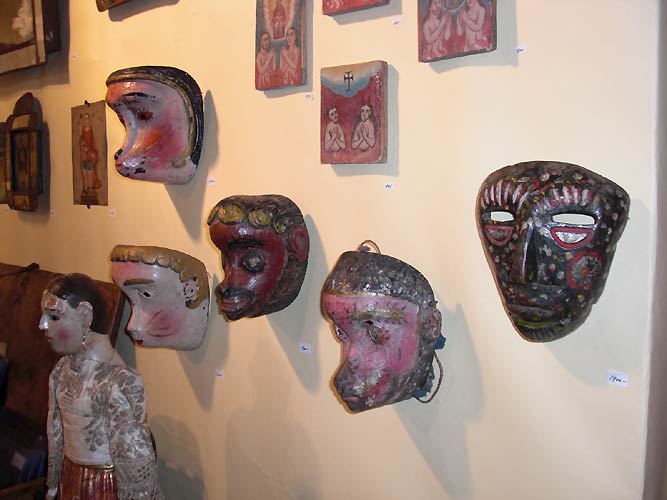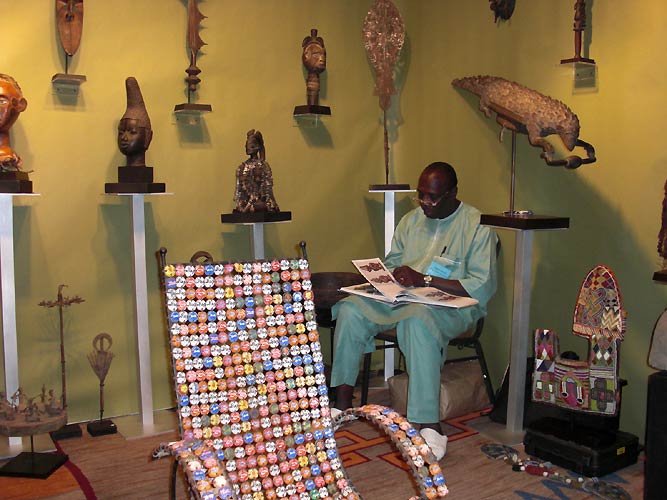 Omar Kende- Dakar, Senegal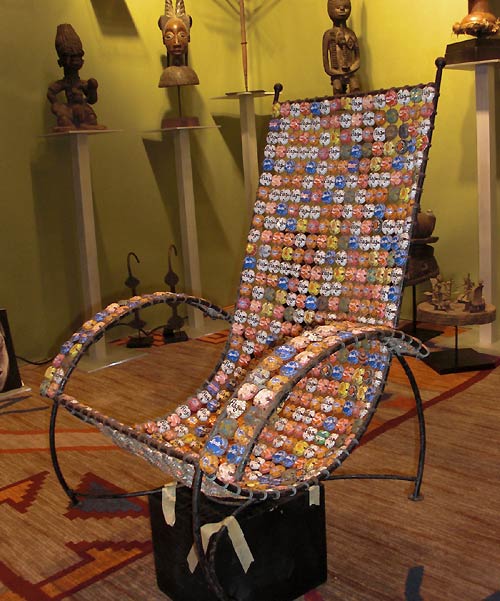 Modernist chair reworked with bottle caps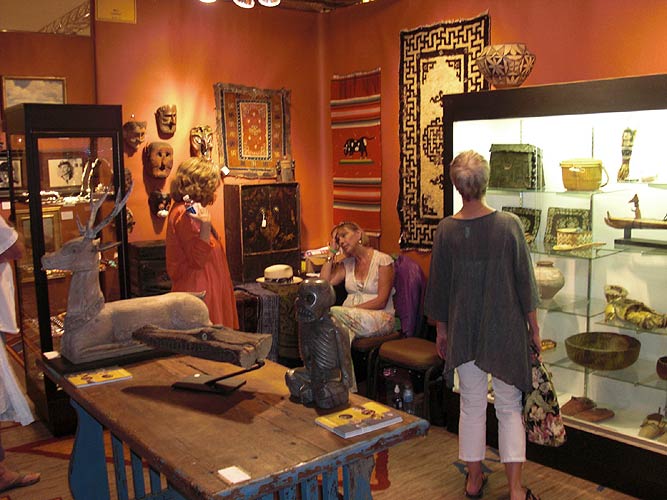 Bill Caskey Elizabeth Lees, Topanga CA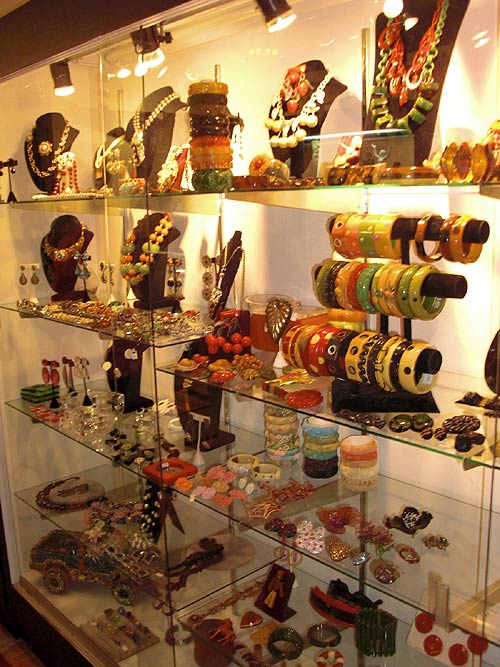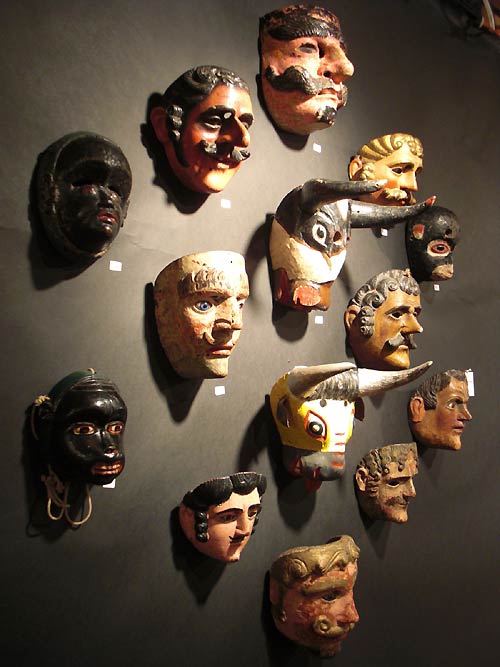 James Eddy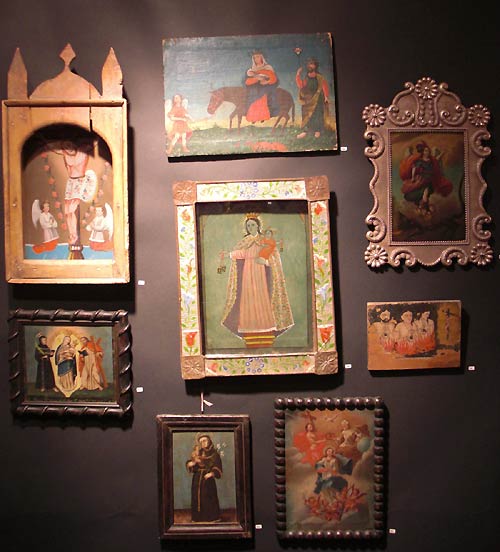 Fred Backlar, Bonham's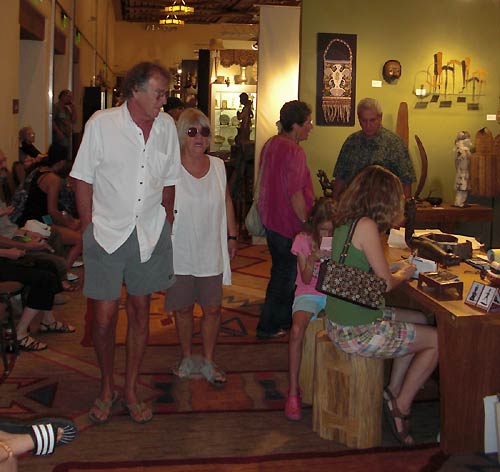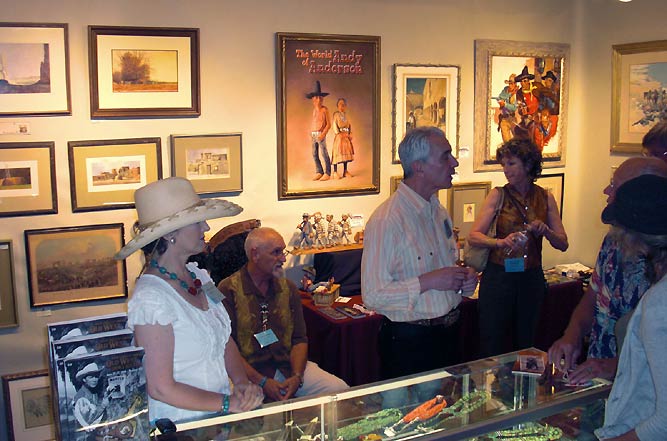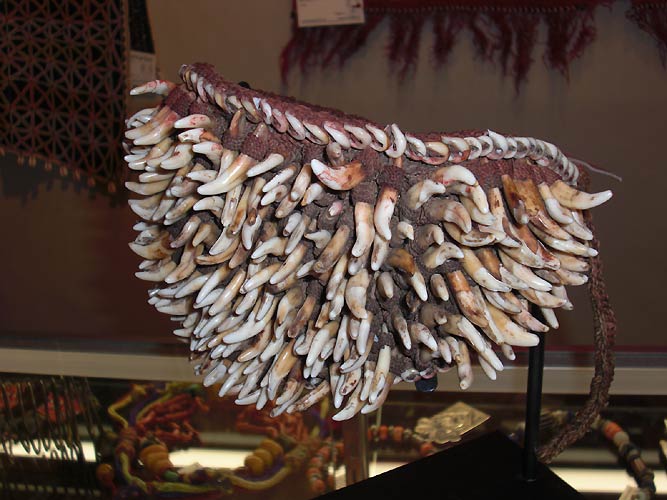 Jane Steinsnyder, Philadelphia (Massive New Guinea Dogtooth Headband)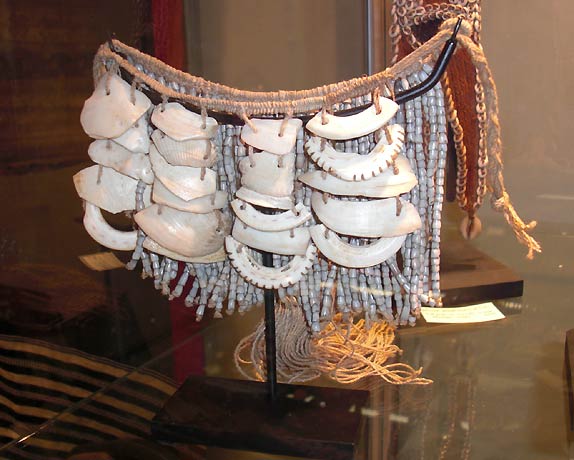 Steinsnyder
"THE OBJECTS OF ART SANTA FE SHOW"
Location: El Museio Cultural de Santa Fe, in the Railyard
(produced by Kim Martindale)
Although the Whitehawk show had more Ethnographic material this show looked classier. One of the reasons was that the booth walls were two feet higher, creating a more designed look providing more display space. This was a long, 8 day show. I understand that attendance fell dramatically after the first few days it was open.
(Note: These photos were taken w/ an iphone & lack quality)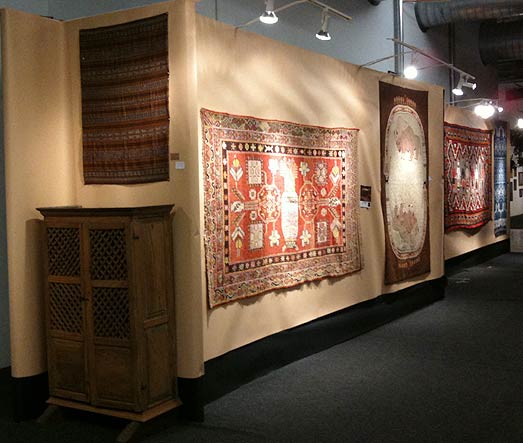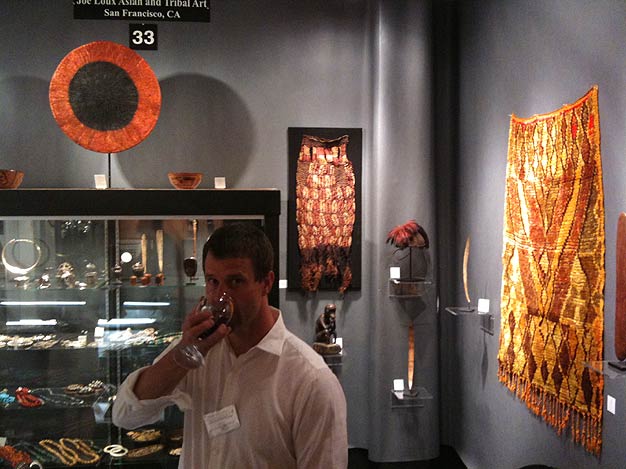 Joe Loux San Francisco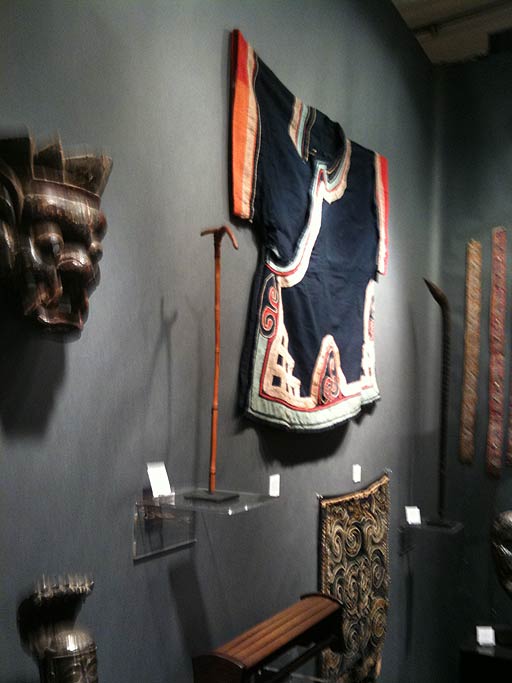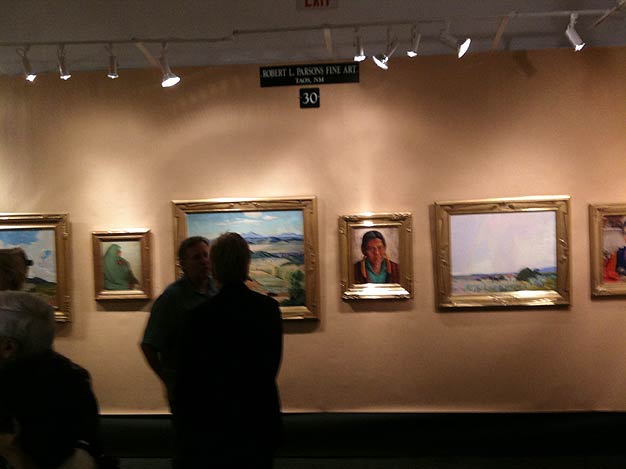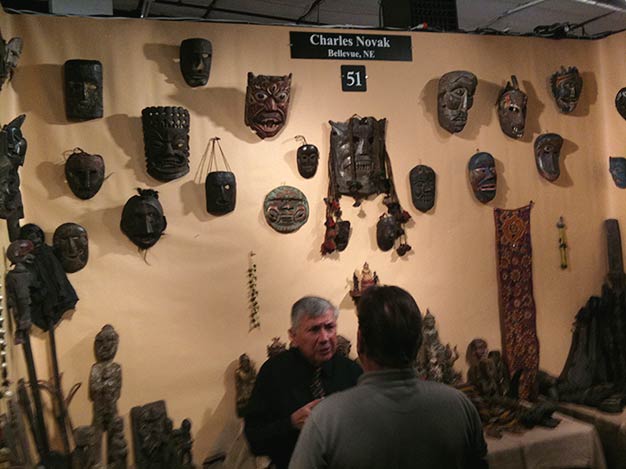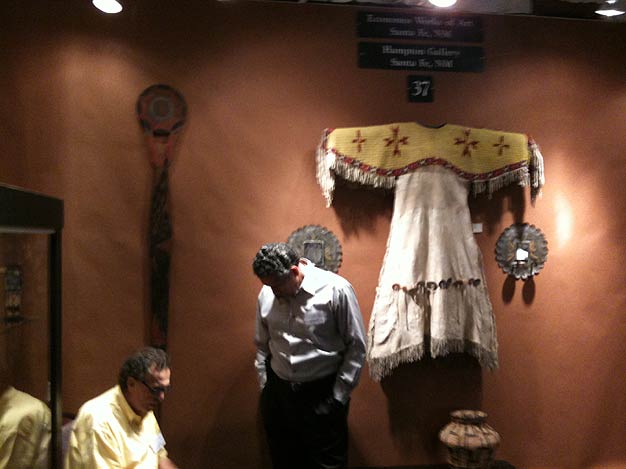 Jimmy Economos, Santa Fe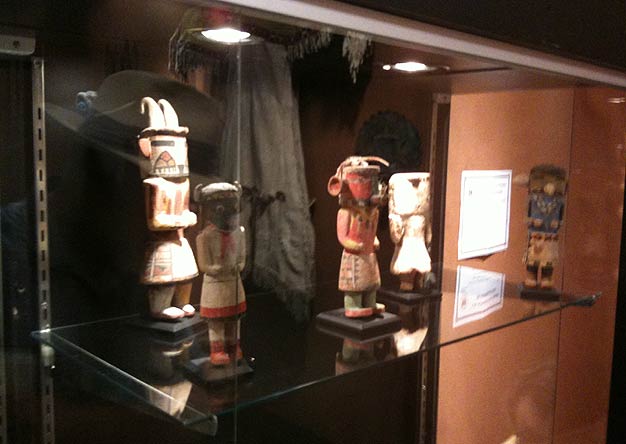 Jimmy Economos, Santa Fe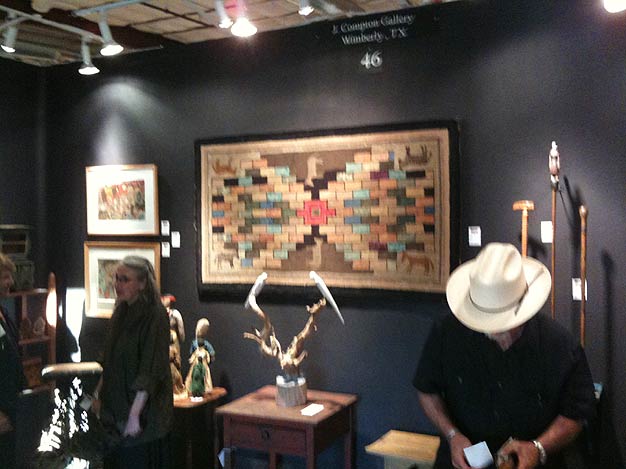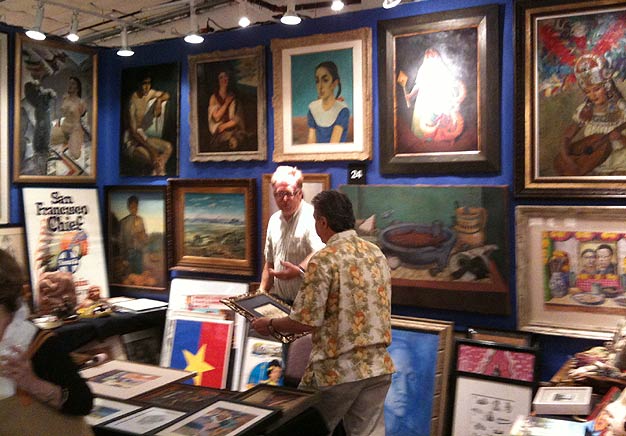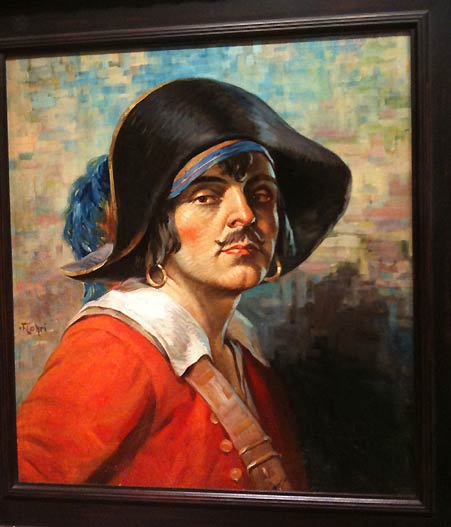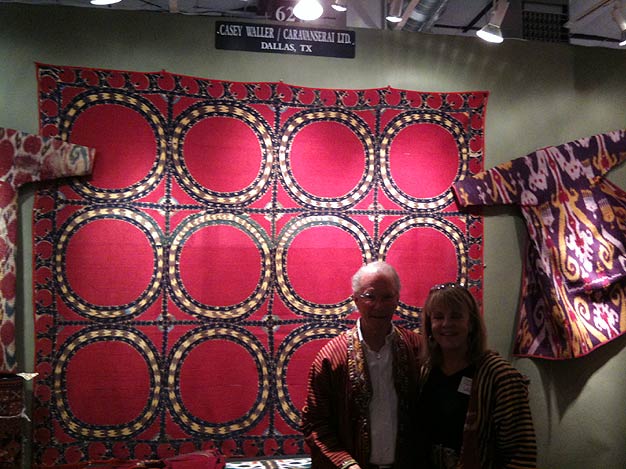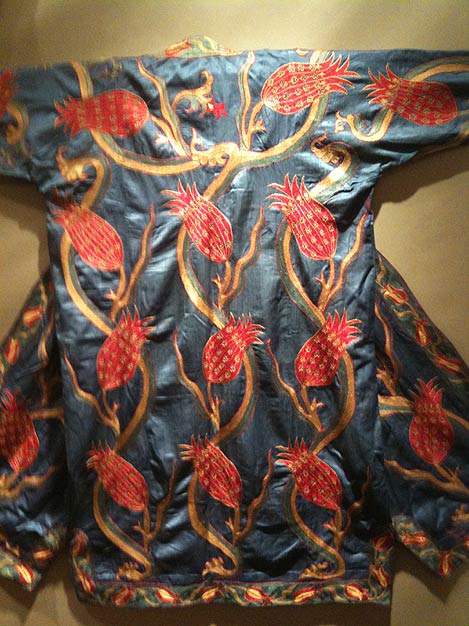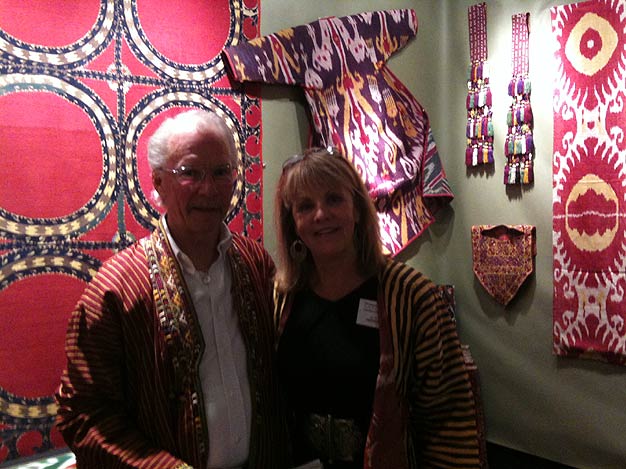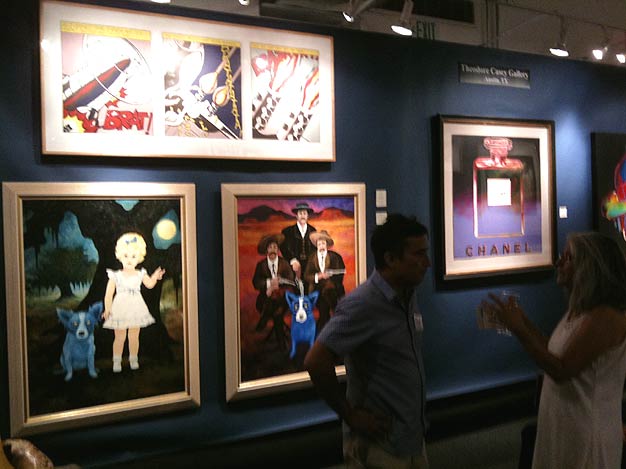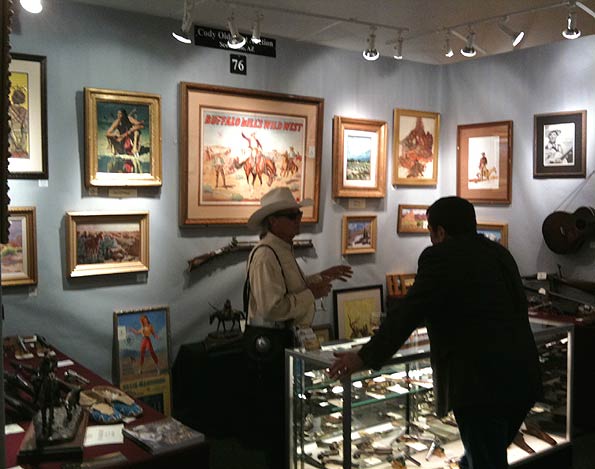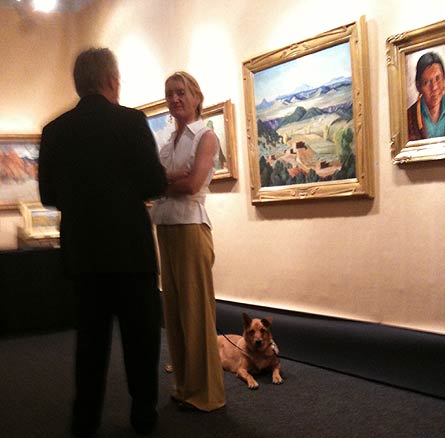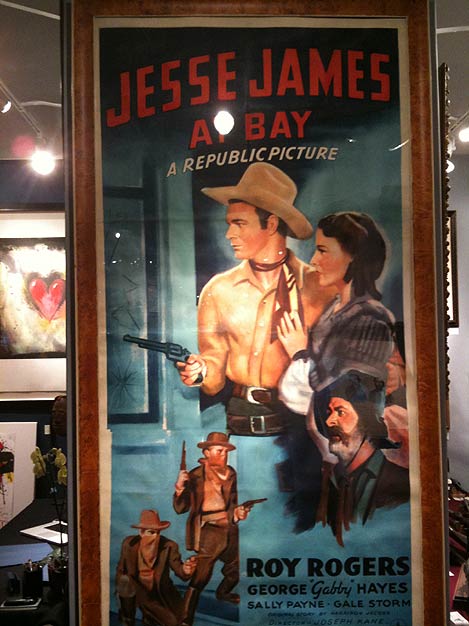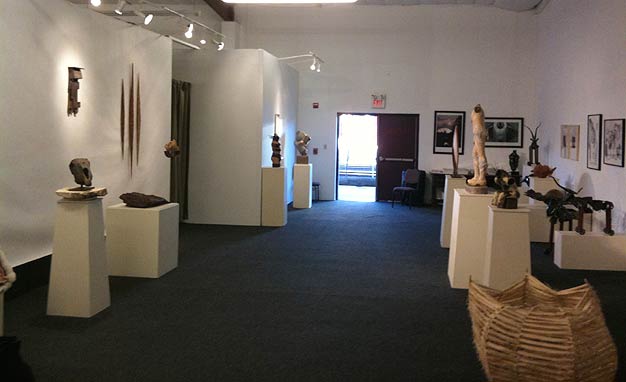 Separate Exhibition of Contemporary Artists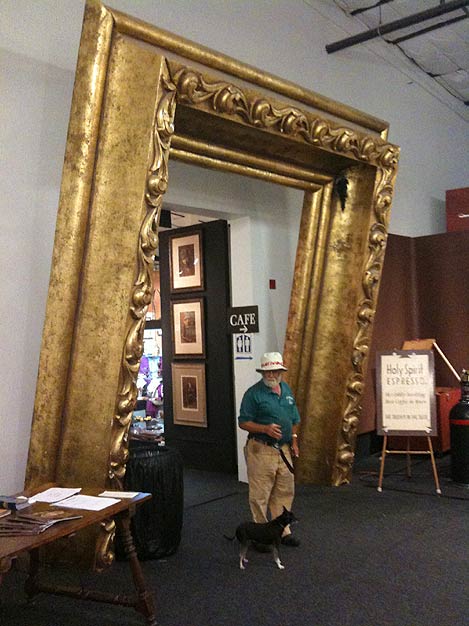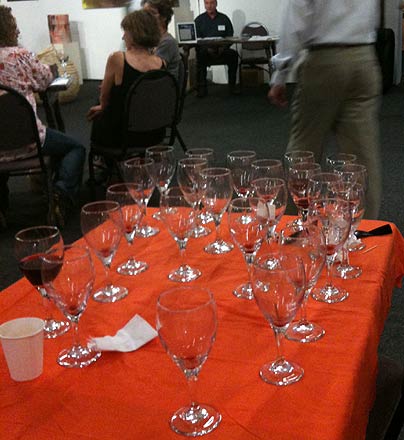 THE END
And I was sitting alone here most of the night.
by Michael Auliso