Written by Michael Auliso Thomas Murray and republished here with Michael Auliso's permission.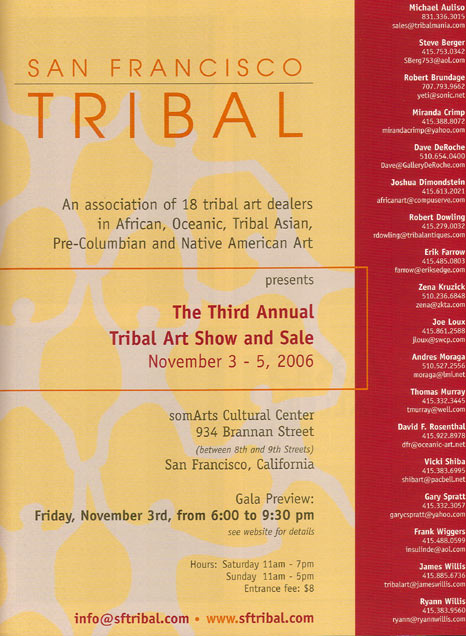 SF Tribal established itself with the intention of promoting Tribal Art in the Bay Area and beyond. It sustains itself however on the good fellowship of its members. The idea of exhibiting only with one's friendly neighbors in a less costly and therefore less stressful environment certainly proved its appeal once again in the recent show that took place at the SomArts Center.

The opening was a successful benefit for the Village Relief Foundation and everyone had a good time. Many people made tremendous sales. As a participant, I can say that it is far better to know that if I lose out to the competition, I do so to a friend, not a foreign dealer from some other far away place as in the Caskey-Lees Shows, "think globally, shop locally," as the saying goes!

If a picture is worth a thousand words, we may consider the eloquence of the photos of Mr. Robert Brundage. His efforts document not only the fine aesthetic standard of the art on display from virtually every where in the world, but the very warm connection between local dealers and collectors. Now that our group has grown beyond the size of this site, it is likely we will have to find a larger location next year. No matter what happens, I speak for all when I say that we will carry very fond memories of the place, the art, and above all, the camaraderie!

Wishing all the best,

-Thomas Murray-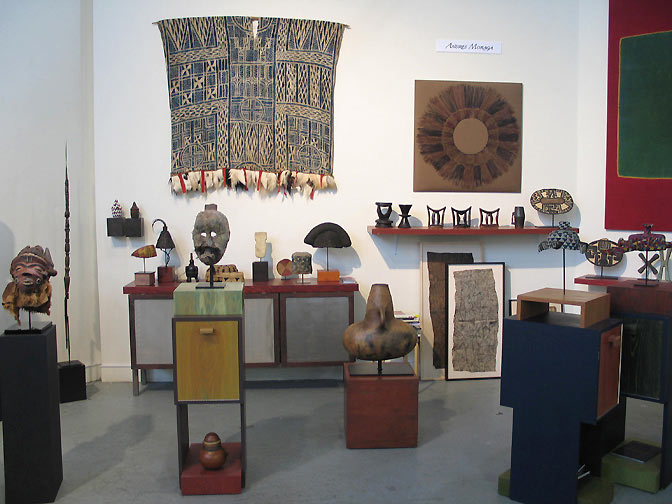 Andres Moraga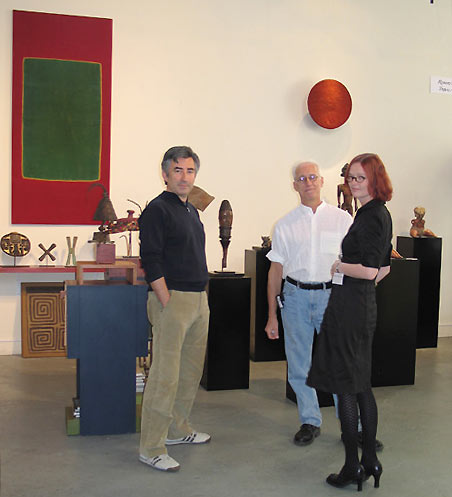 Andres Moraga, Peter Boyd and Irena (Tribal Magazine)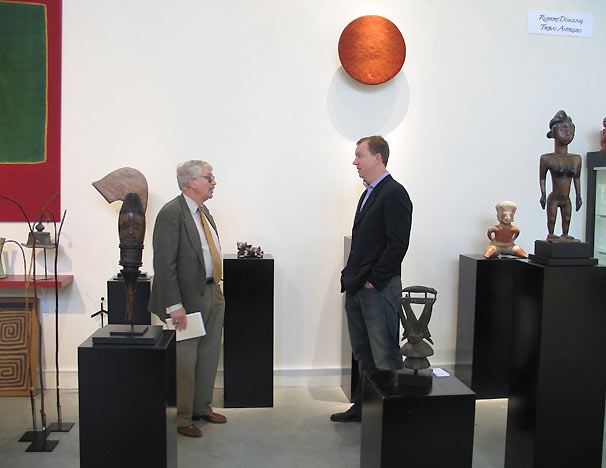 Robert Dowling (Right)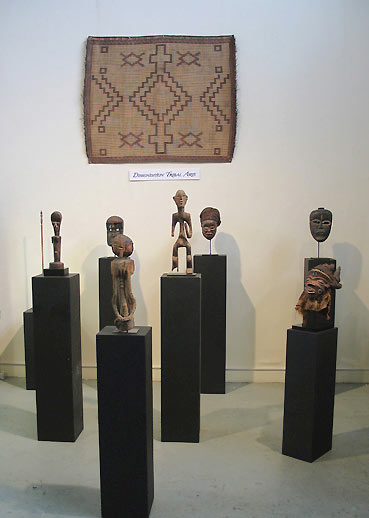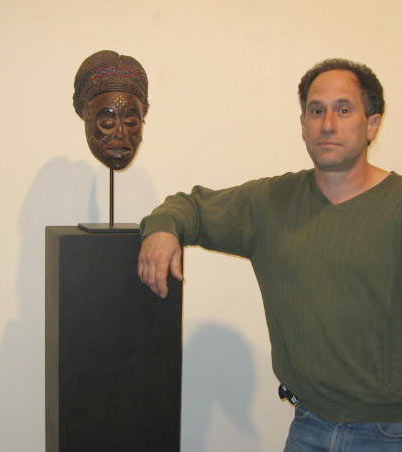 Joshua Dimondstein (Outgoing President)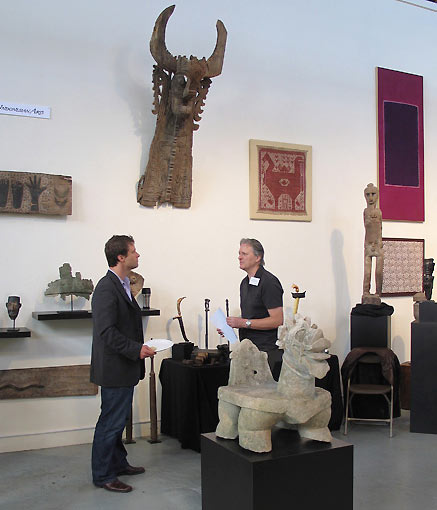 Joe Loux & Frank Wiggers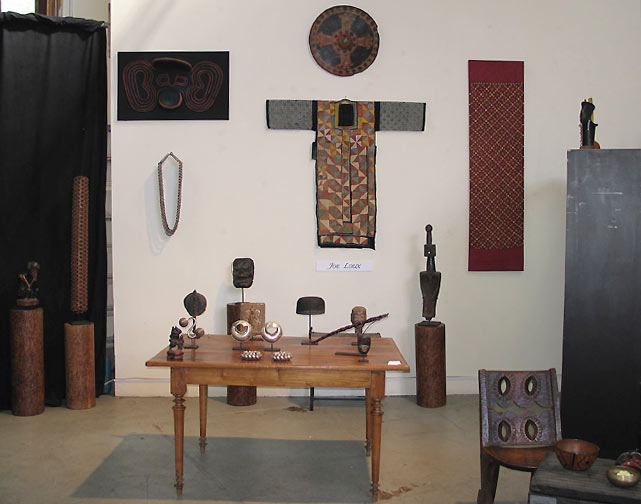 Joe Loux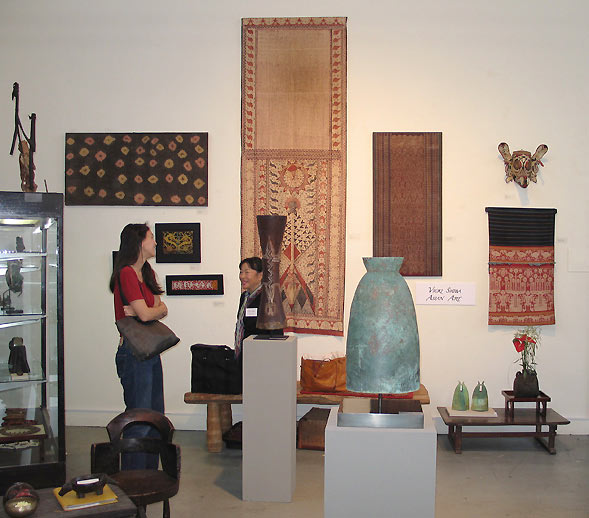 Vicki Shiba (Right)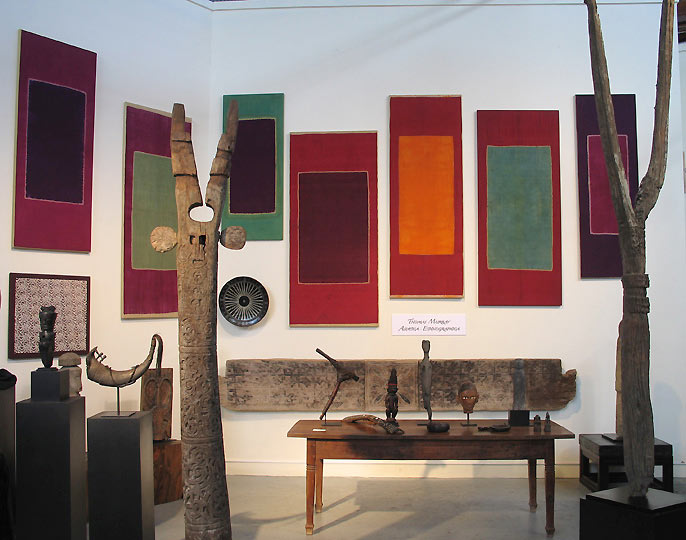 Thomas Murray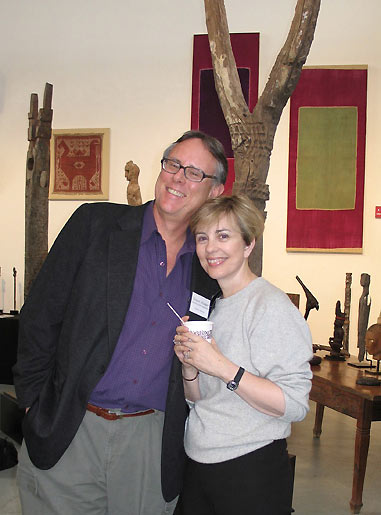 Thomas Murray and Sharon Singer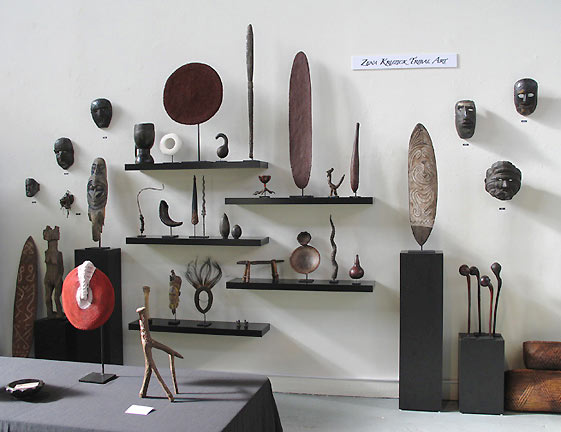 Zena Kruzick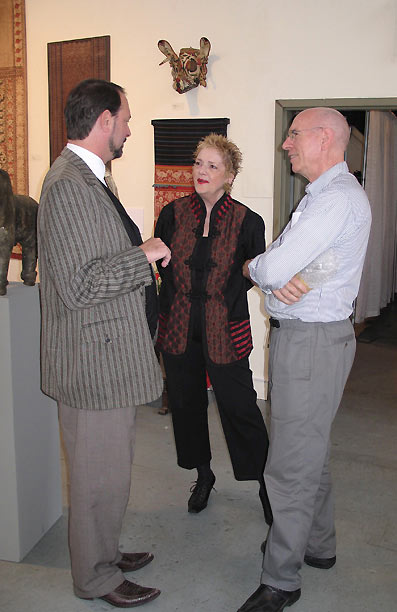 Jonathan Fogel (Tribal Magazine)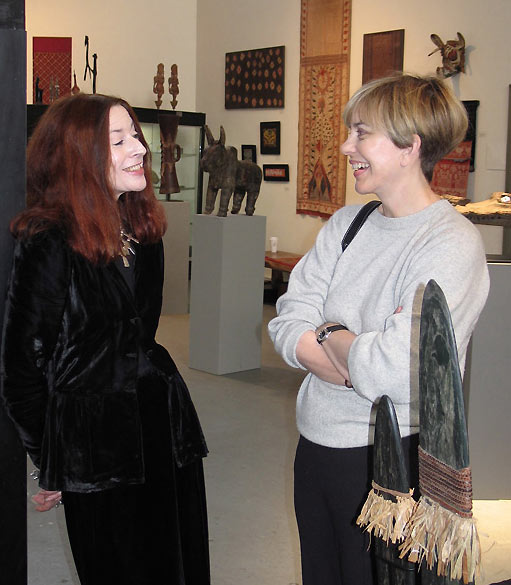 Miranda Crimp (Left)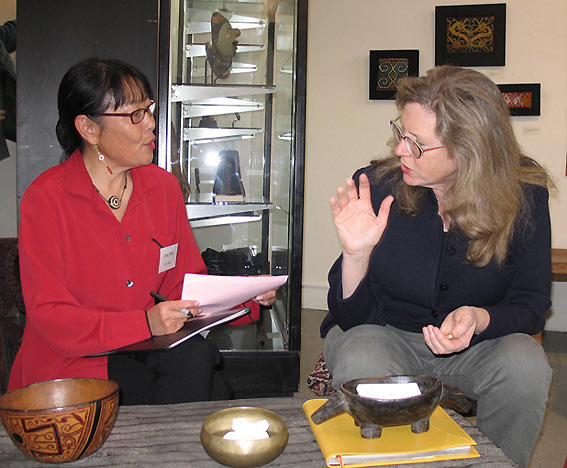 Vicki Shiba & Customer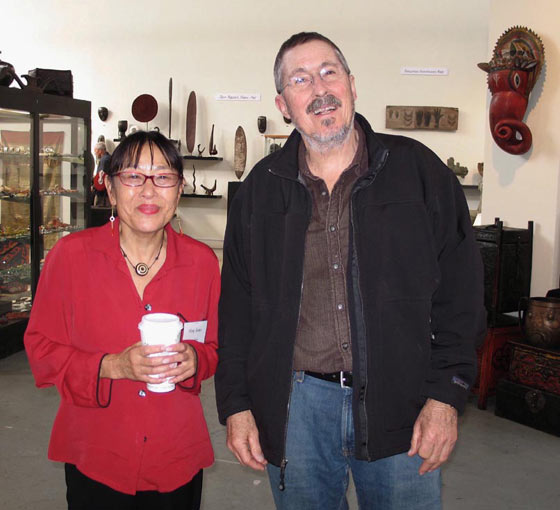 Vicki Shiba with friend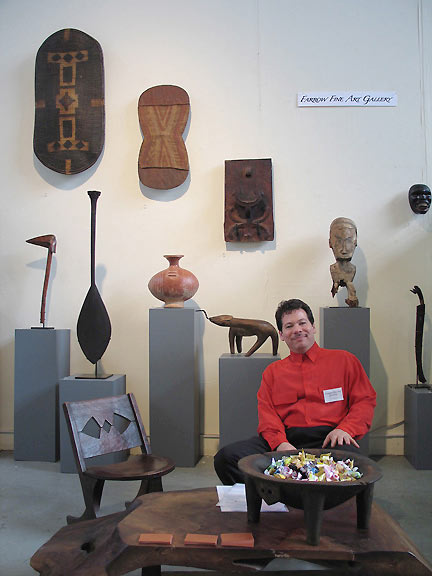 Erik Farrow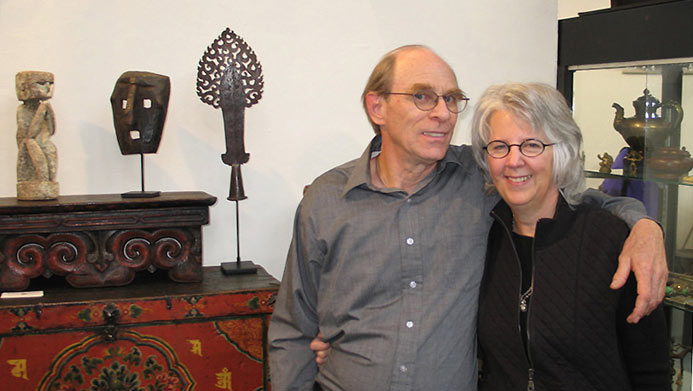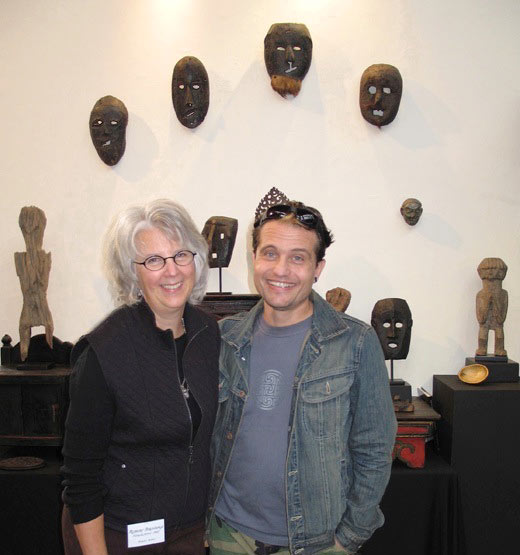 Alyson Brundage with friend George
Note: Due to prior commitments Michael Auliso was unable to participate in this exhibit. A special thank you to Bob Brundage and Thomas Murray for covering this event so that it could be shared with others.