Written by Michael Auliso and republished here with his permission.

The Venue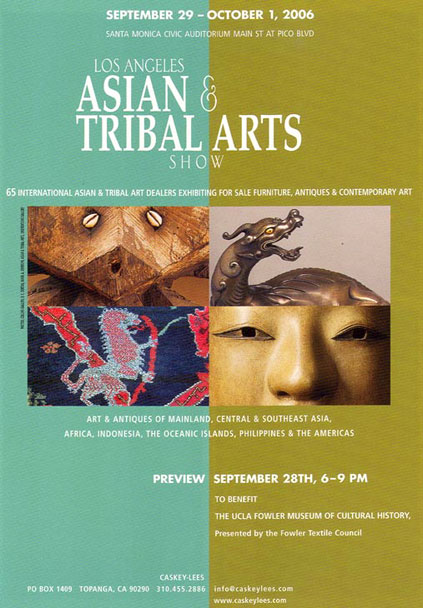 This year Caskey-Lees offered attendees even more with the addition of 6 informative dealer lectures specializing in their fields of expertise.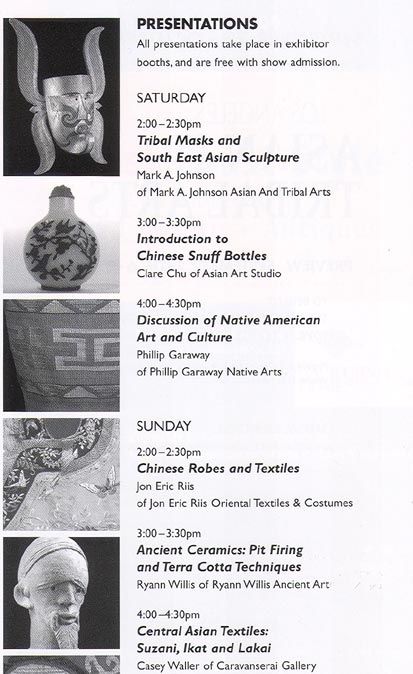 ---
The Surrounding Beach Area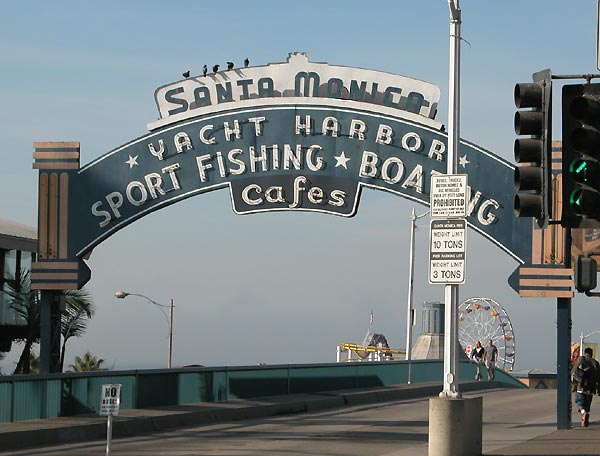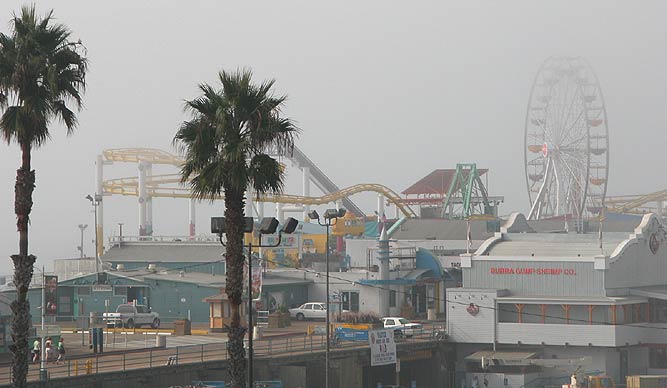 An early foggy Saturday morning at the Santa Monica Pier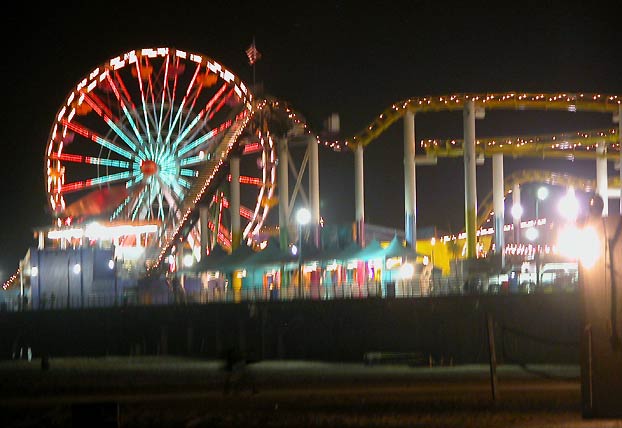 ---
The Dealers
What's interesting about this show is its distinctive diversity of 61 Tribal and Asian dealers.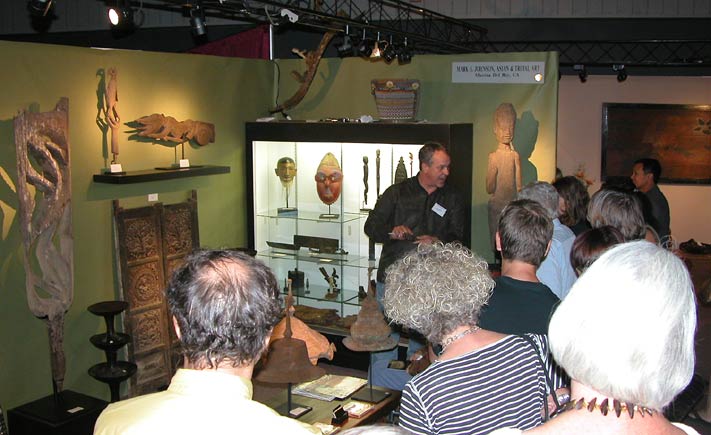 Mark Johnson giving a lecture in his booth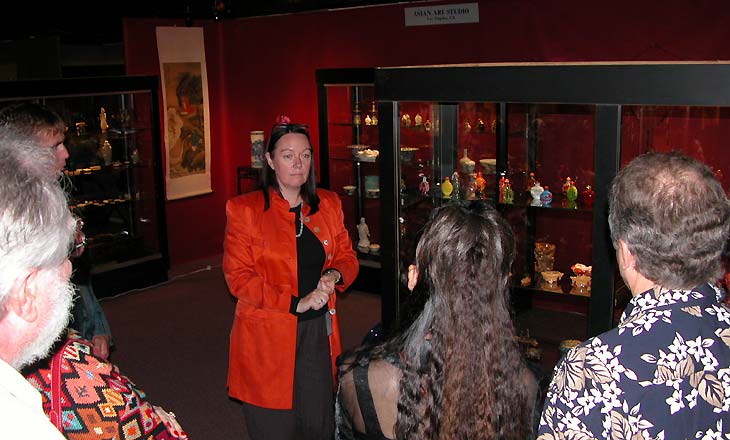 Clare Chu of the Asian Art Studio (Los Angeles) discussing Chinese Snuff Bottles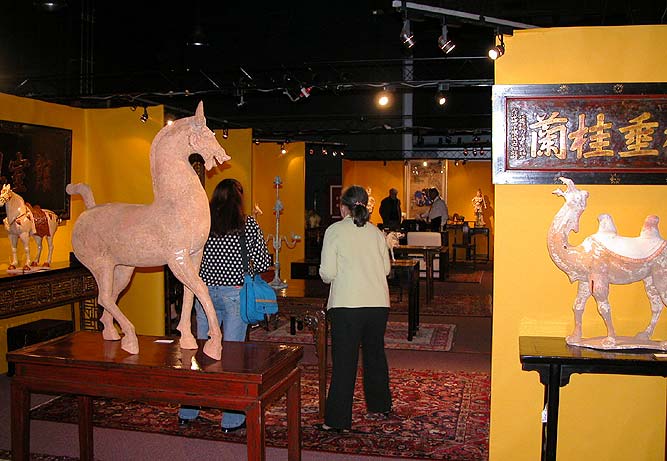 This Enormous Booth of Fine Chinese Antiquities Belonged to Alexander & Alexander of Mira Loma CA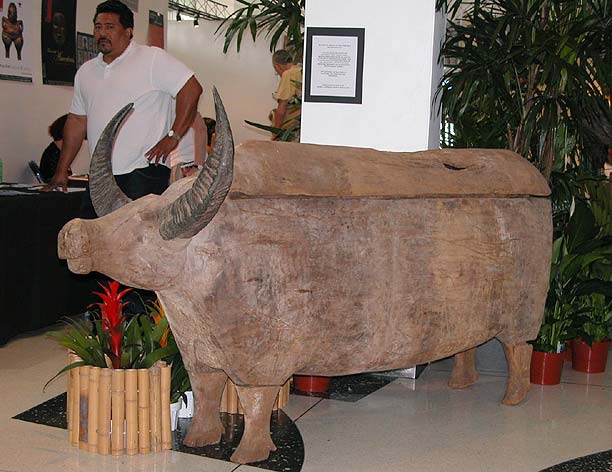 This Water Buffalo Reliquary Box from the Toraja People of Sulawesi Adorned the Show's Entrance (Courtesy Mark Johnson)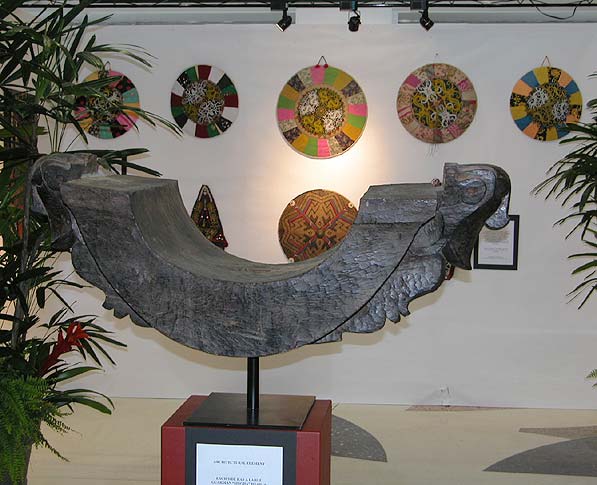 This Booth in the Foyer Featured a Selection of Dayak Women's Beaded Sun Hats from Borneo. A Rare Batak Royal Seat from Sumatra is seen in the foreground. (Courtesy Mark Johnson)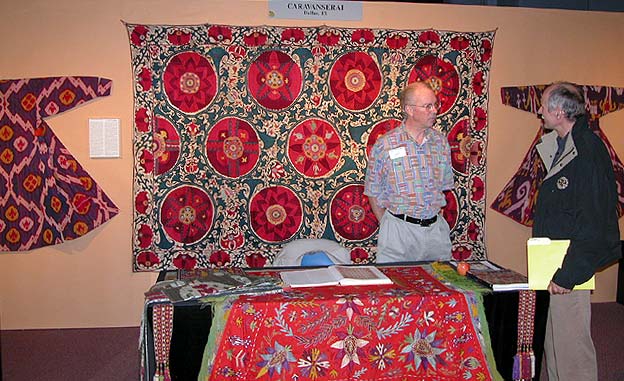 Casey Waller of Caravanseri Gallery, Dallas TX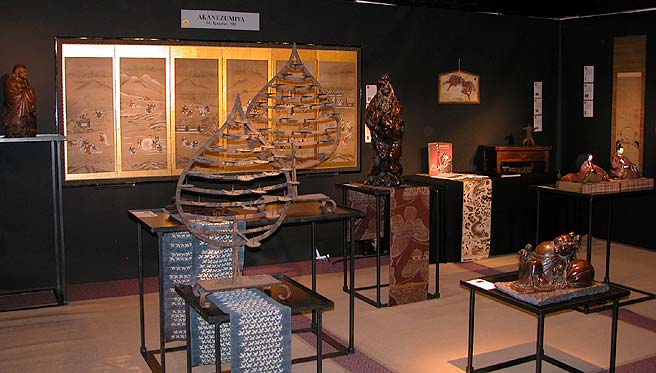 Akanezumiya's Elegant Booth, St. Ignatius Montana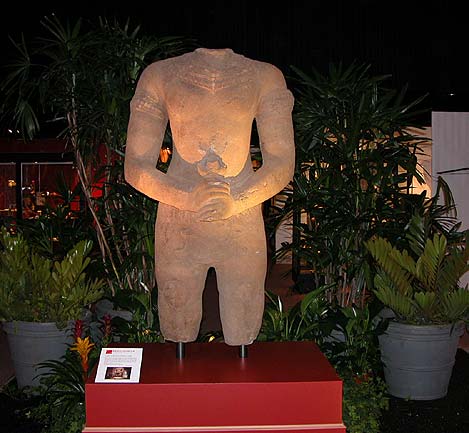 This Monumental Stone Buddha Graced the Garden Area in the Center of the Show (Courtesy Akanezumiya)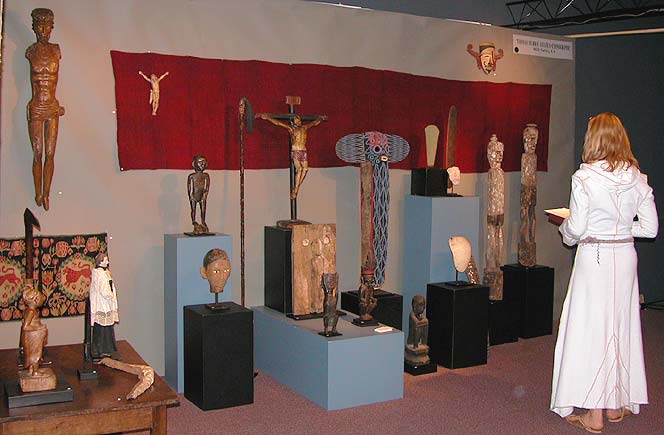 Thomas Murray's Booth, Mill Valley CA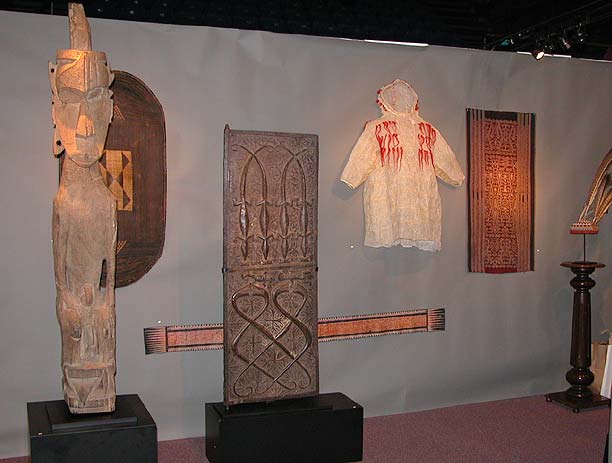 Thomas Murray's Booth Continued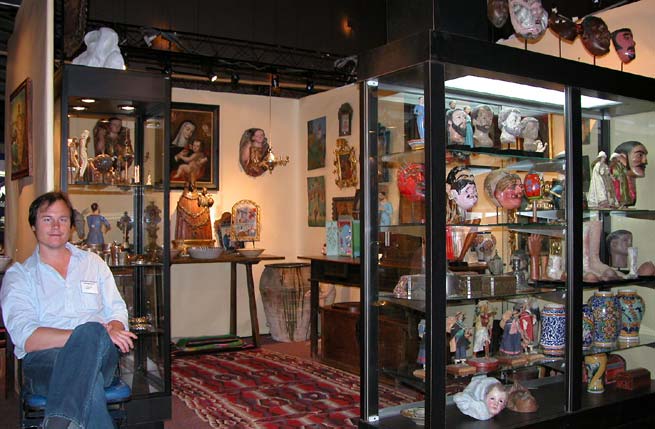 James Eddy of Colonial Arts, San Francisco CA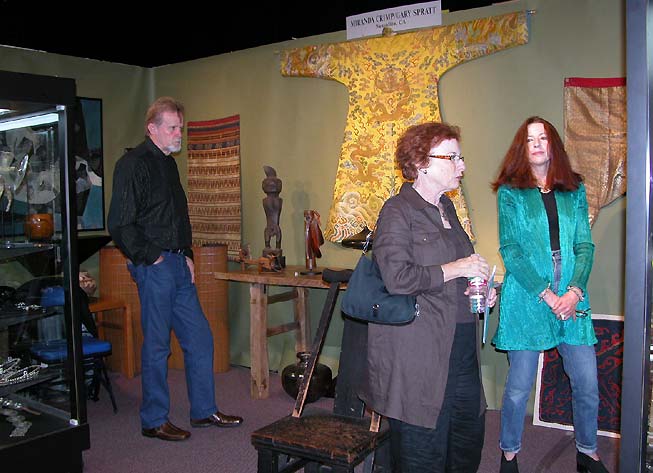 Gary Sprat & Miranda Crimp (far right), Sausalito CA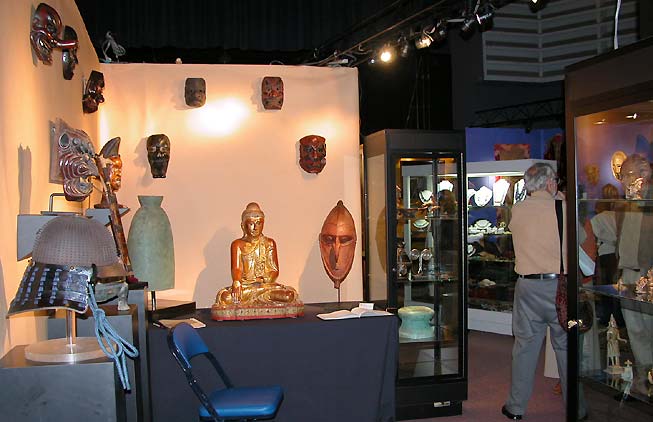 Jerry Solomon's Booth, Los Angeles with an Impressive Group of Japanese Masks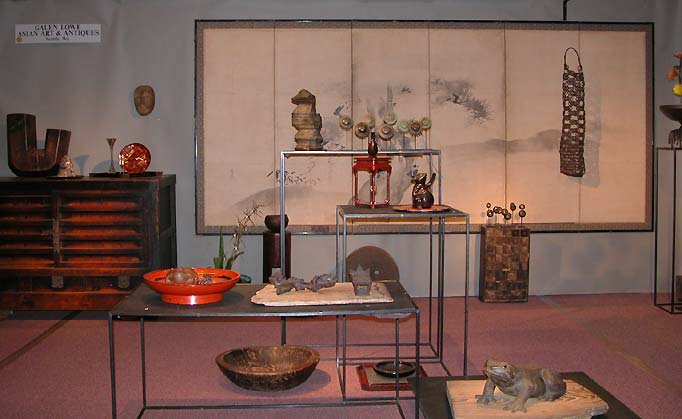 Galen Lowe, Seattle Washington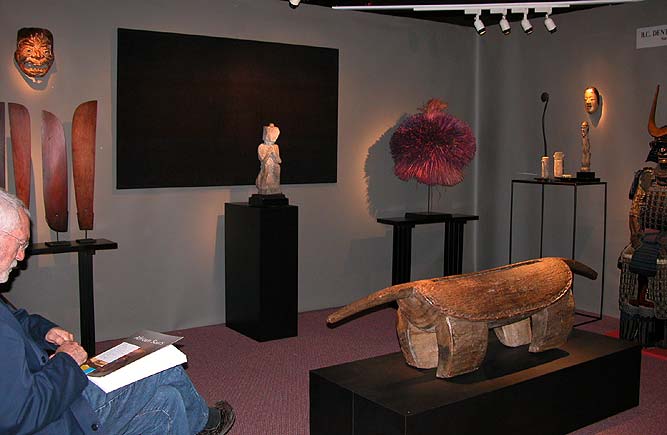 B.C. Dentan, San Francisco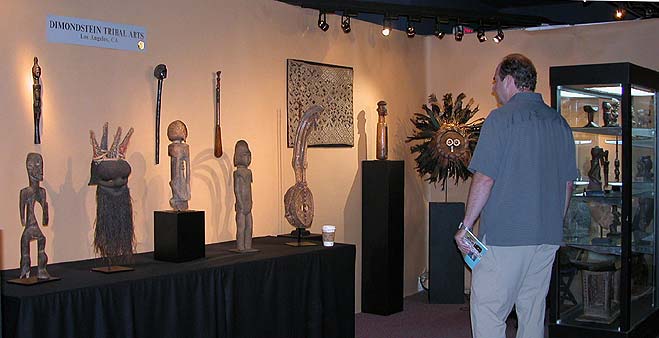 Dimondstein Tribal Arts, Los Angeles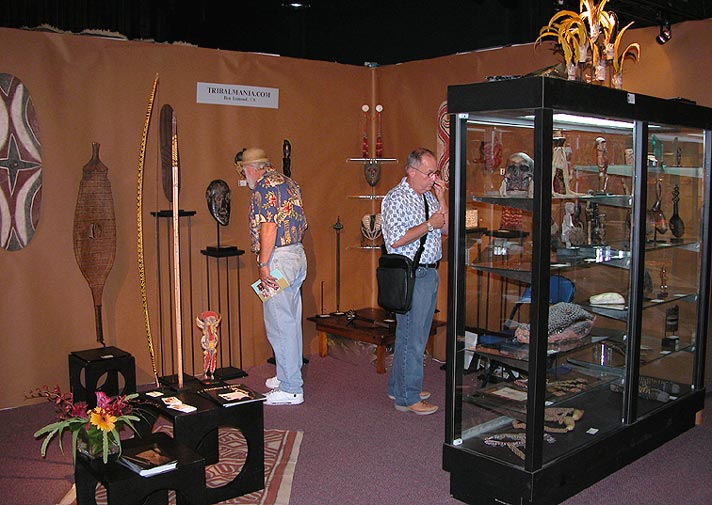 Tribalmania's Booth
The overmodeled Crocodile skull in the display case was a favorite among visitors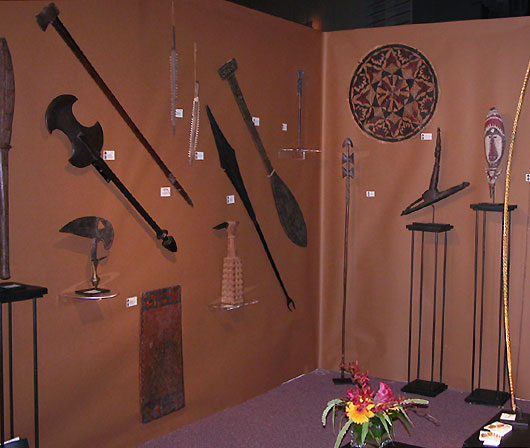 Tribalmania (Side wall)