Written by Michael Auliso and republished here with his permission.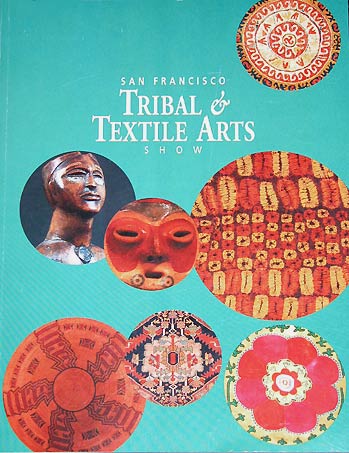 This years show had a feature exhibit on "fragments" in the foyer which was curated by Thomas Murray. Attendance was apparently off this year compared to last year which was also true for the Asian show the week prior. There were a few new dealers this year like John Giltsoff of Spain showing high quality oceanic and African material. Apparently there was a big buyer present this year who was looking for Indonesian Sculpture. Dealers who brought such pieces like John Strusinski of Primary Source reported good sales.
This year featured an all new tribal exhibit just next door at the Fort Mason Firehouse titled "Aberrations and Oddities" . This was an innovative charitable exhibit sponsored by Tribalmania which had a published catalog of the art objects and was held to benefit tribal people and raise awareness about various Charities which included: Survival International, Forest Peoples Programme, and the Village Relief Foundation. This was the first year an independent exhibit was held during the Caskey Lees Tribal Arts Show. The Opening night party on Friday evening was filled to capacity. In fact, one visitor commented that you could hardly see the art there were so many people in the room! The exhibit included a colorful Tiki Bar/ Lounge, Movie Theater showing Tribal Documentaries, and a Raffle of Tribal objects. The raffle was very popular and helped to raise additional money for tribal people.
Below are some photos of the exhibit. Unfortunately we didn't take images of the opening night since we were so busy tending to guests. If anyone present that night has photos, please forward them to me.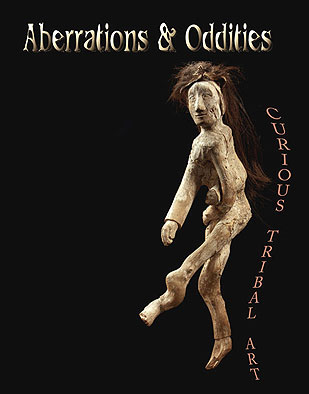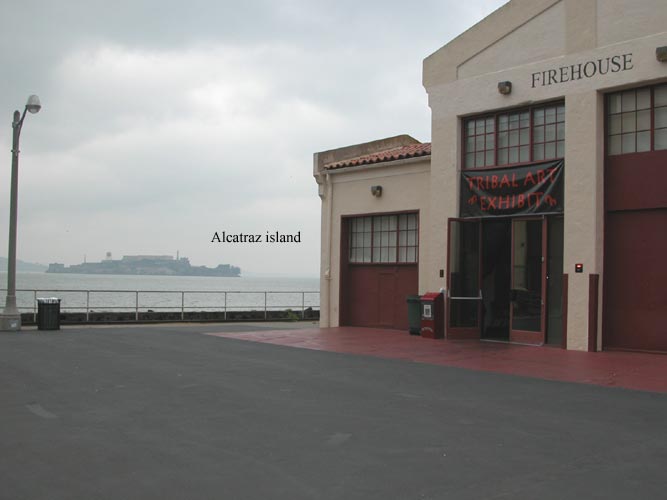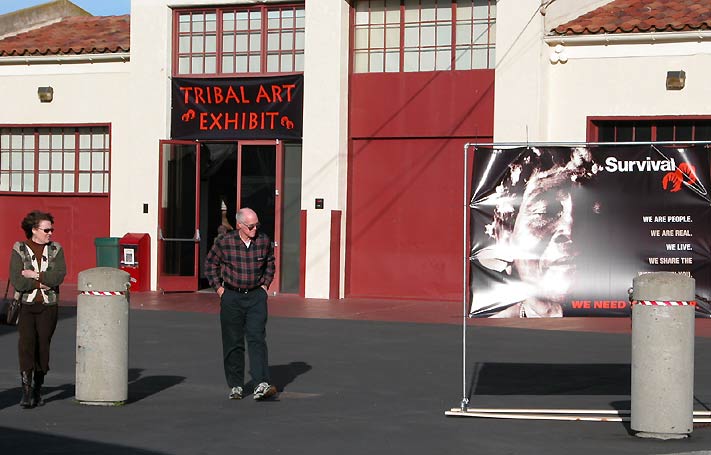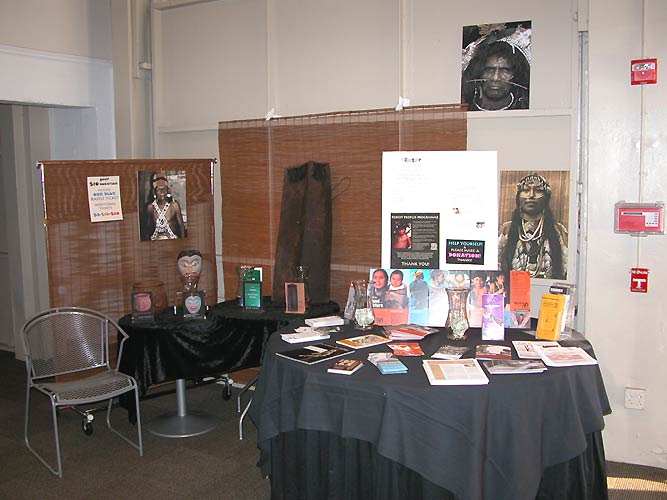 Raffle Area to the left and literature about tribal groups in need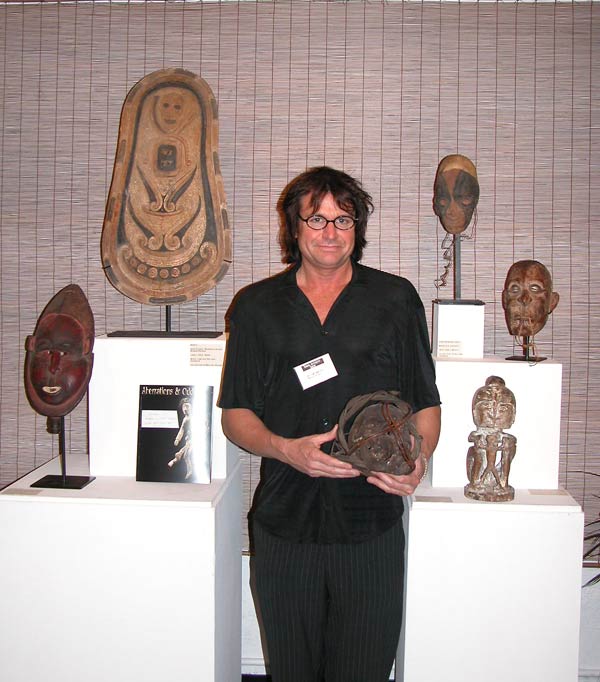 William Jamieson holding an Iban Trophy Skull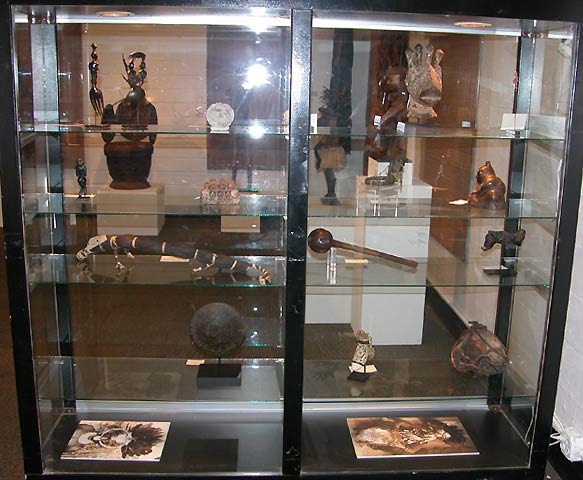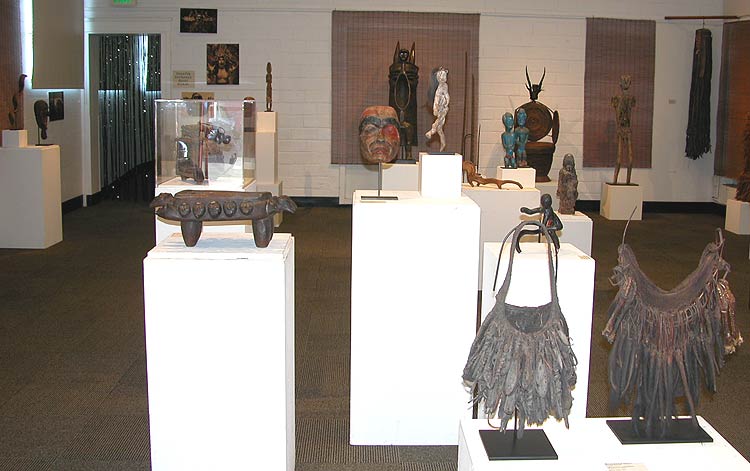 These original Art Prints used in the exhibit are available for sale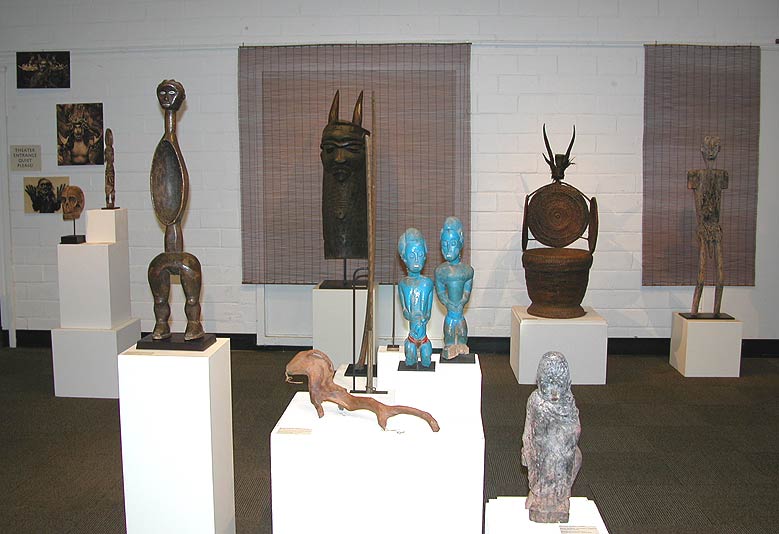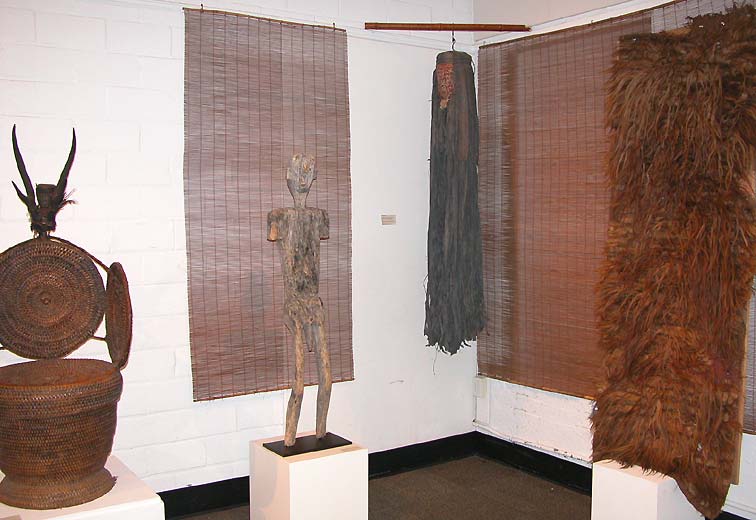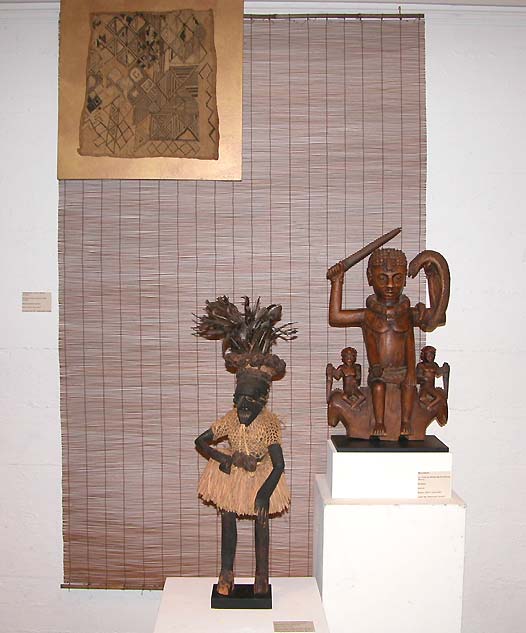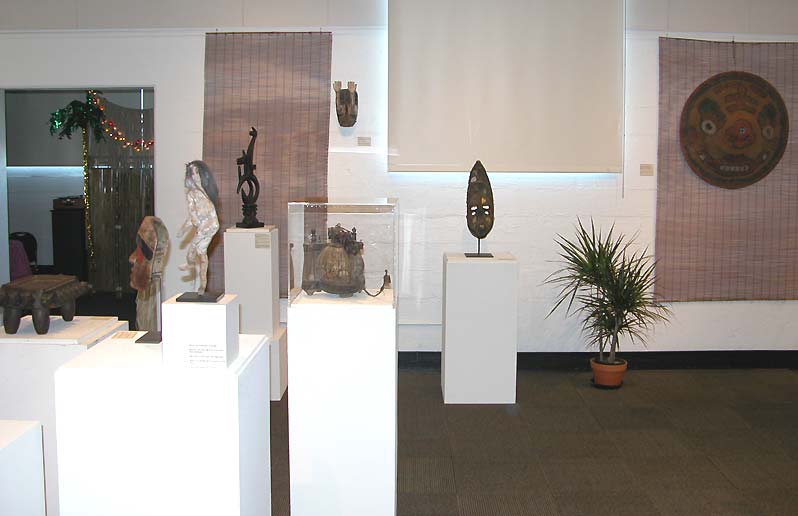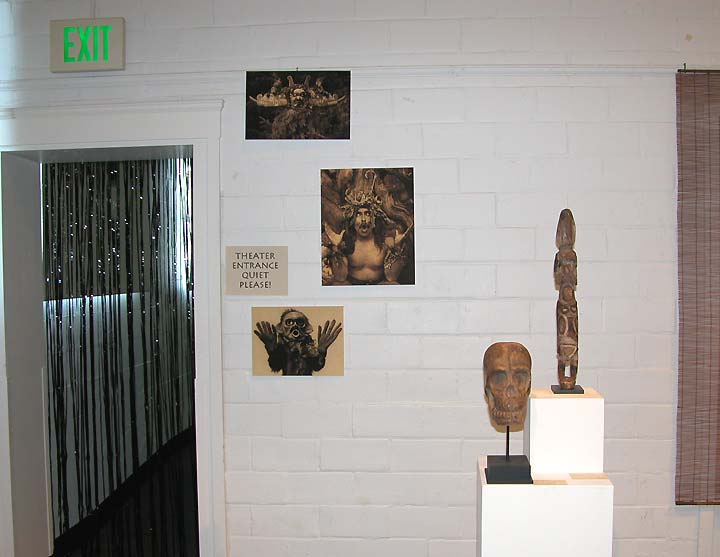 Entrance to the Theater showing Tribal Documentaries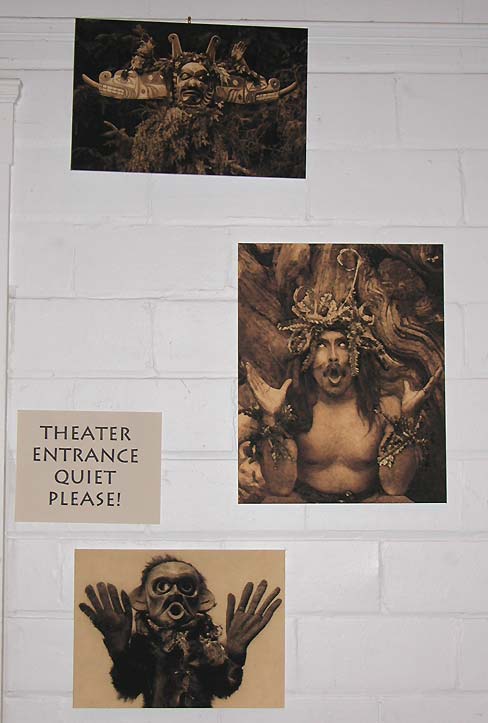 These original Art Prints used in the exhibit are available for sale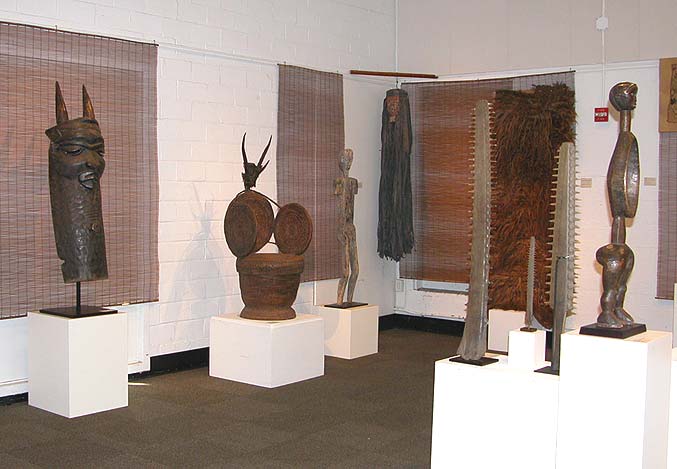 This image shows the huge scale of a Pende Chief's Body Mask on the Left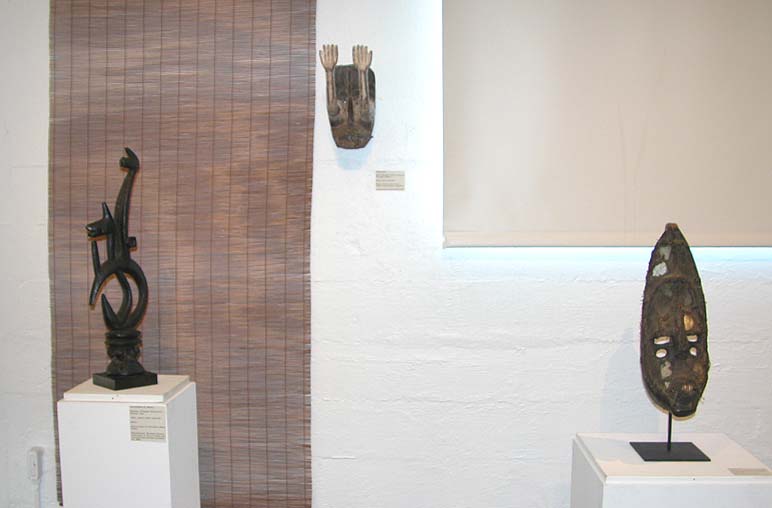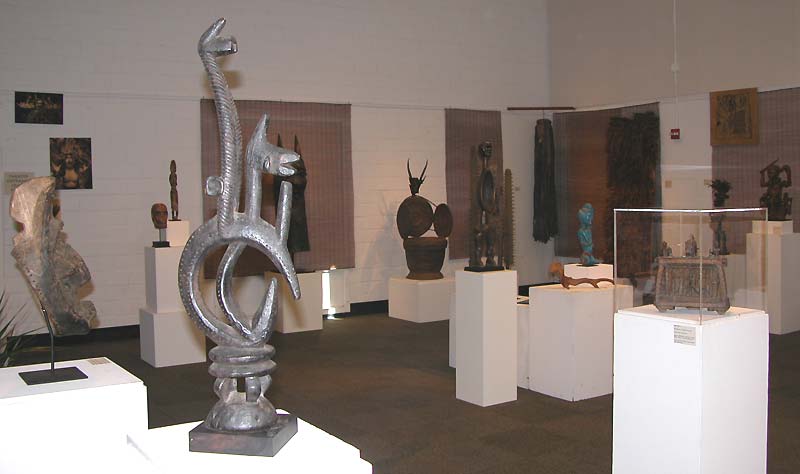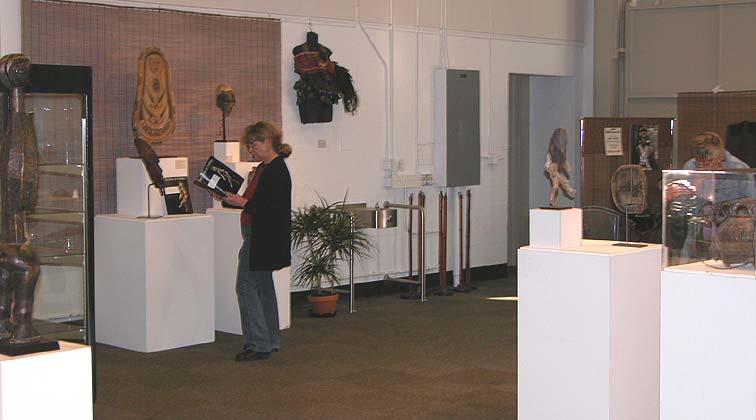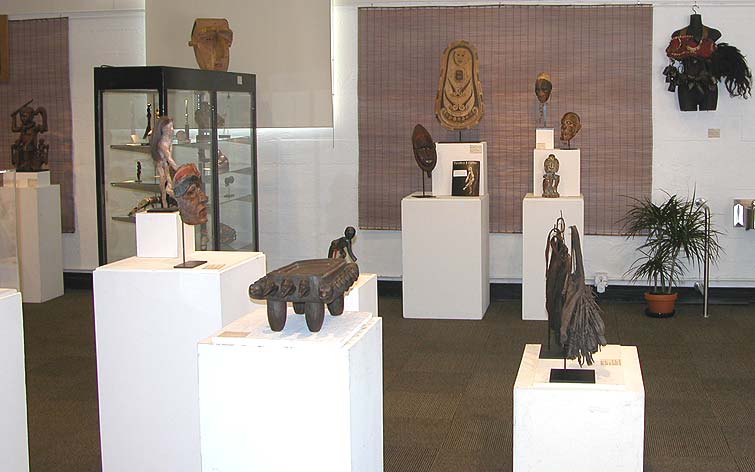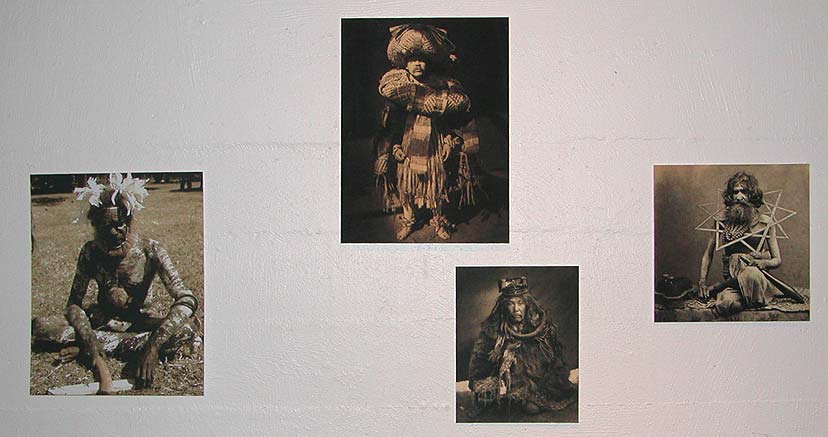 These original Art Prints used in the exhibit are available for sale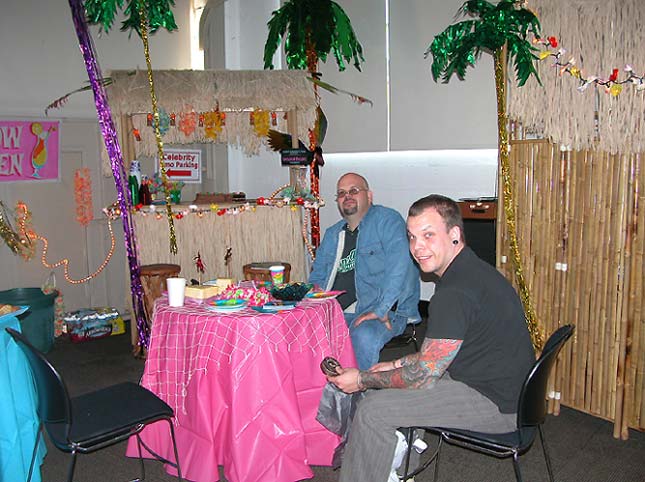 These hangers-on didn't leave the Tiki Bar Lounge from the previous nights party